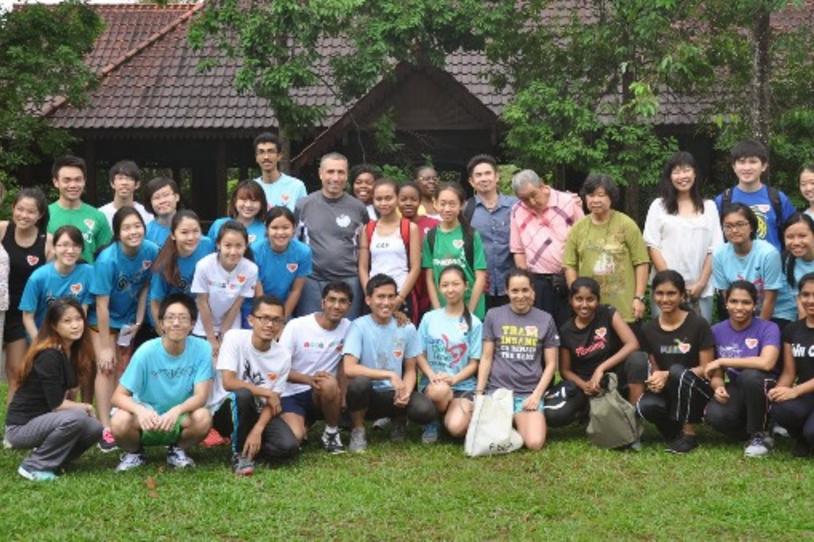 In honor of Parkinson's Awareness Month, Team Fox member Dr. Marcus Cranston is taking his efforts to raise funds and awareness on behalf of Team Fox to the global stage. Literally.
A life-long athlete with a love for traveling, Mark felt strongly about finding a way to channel his passions into an opportunity to raise awareness. And thus Run the World 4 Parkinson's Disease—a personal challenge to run 4 miles in 44 countries over the span of 4 weeks and 4 days—was born and subsequently kicked off on April 4, 2014. Sensing a theme? The recurring presence of the number four was of personal significance to Mark, who was diagnosed with Parkinson's four years ago at age 44.
With today marking the halfway point in his journey, Mark has spent the last 22 days logging miles in countries such as Vietnam, Australia, Nepal, Sri Lanka and Egypt. Along the way, he has connected with
fellow members of various research, medical and Parkinson's communities with whom he has shared his story and the efforts of The Michael J. Fox Foundation.
With an impressive array of photos and stories to share, Mark updates his travel blog daily and has raised nearly $4,000 for his efforts thus far. Inspired to support Mark? Visit his Team Fox page for information on becoming a "Country Sponsor" or to make a suggested donation of $4 or $44.
Keep up the great work, Mark! We can't wait to share a final recap of your efforts and travel highlights.