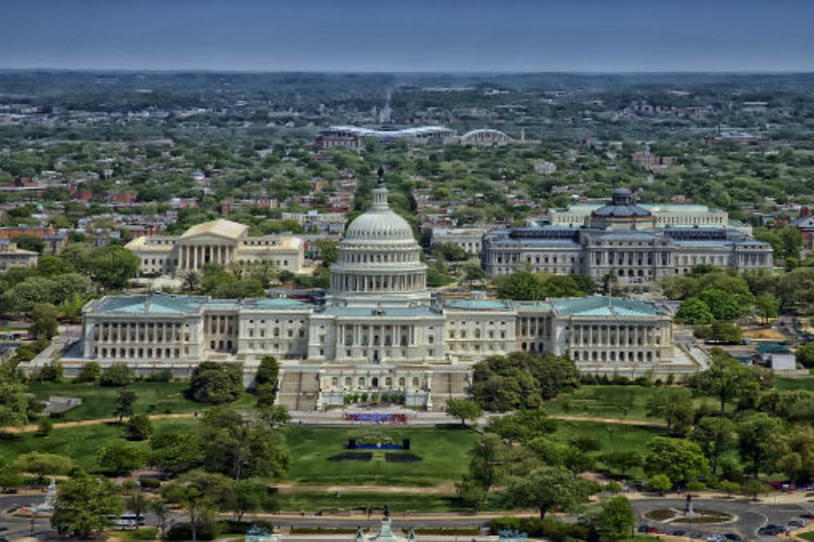 Did you know the U.S. Department of Defense (DOD) funds research on health and disease research? For decades, the DOD has conducted their own research at Ft. Detrick in Maryland and funded research at other institutions on health issues and conditions, including Parkinson's disease. At The Michael J. Fox Foundation (MJFF), we ask Congress every year to fund a specific DOD-led Parkinson's-focused research program.
A new research framework at DOD that proposes at least $90 million in research funding around diseases like Parkinson's, diabetes and others is under consideration for approval by Congress. It's far from being a done deal, and we will actively advocate Congress to not just fund it but also set it on a path for steady funding growth over the coming decade.
At MJFF, we have funded $1.5 billion in research toward a Parkinson's cure. The federal government also funds Parkinson's disease research, and we need their commitment to grow so that, together, we can end Parkinson's.
Here's where you come in: by becoming an MJFF advocate, you will get the chance to tell your Senators and Representative about your experience with and connection to Parkinson's, and why federal funding is so important in finding a cure.
Click the button above to join our policy network. When you become an MJFF advocate, you'll receive emails from us that provide you with what we call an action alert — a link to click where you can, in about 60 seconds, send an email to your members of Congress to ask them to act on a specific issue. Your lawmakers need to hear from you to know what kinds of things they need to pay extra close attention to. So, not only will we give you the action alert tool to make that happen, we'll also help teach you how to set up a phone call or meeting with your members of Congress when they're back home.
We'll reach out to you to add your voice not just to the proposed $90 million in DOD disease research funds, but other issues that are so very important to people with Parkinson's and their families.
Sign up and become part of our team. Together, we can show elected officials in Washington, D.C. what matters to our community.
Want to play a role in our mission another way? Our landmark Parkinson's Progression Markers Initiative (PPMI) study is open to anyone over age 18 in the United States. Get started. (Outside the U.S.? Some international sites are recruiting.)