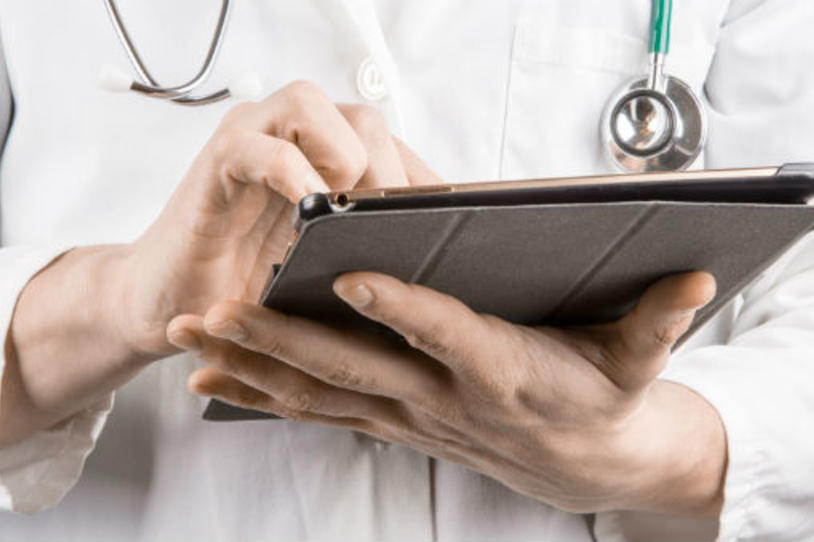 Update: The American Health Care Act was pulled from consideration on the U.S. House floor on Friday, March 24. The bill will not be voted on at this time. 
---
This week, legislation replacing certain parts of the Affordable Care Act (ACA) was introduced in the U.S. House of Representatives. The bill, titled the American Health Care Act, has a fast timeline for action. The proposal has been approved by two committees and will be reviewed by two more. Once that process is complete, which could be as soon as the week of March 20, the legislation will come before the full House of Representatives for a vote. If the bill is approved by the House, it will move to the Senate for further legislative action.
It's important to note that the American Health Care Act is not a total replacement of the ACA; it only affects certain portions. Lawmakers must introduce additional legislation if they would like to change other ACA provisions in the future.
Two particular provisions in the Affordable Care Act of concern to the Parkinson's community are not changed by the American Health Care Act. These include the (1) ban on insurance companies discriminating against people with pre-existing conditions, including Parkinson's, and (2) elimination of annual and lifetime caps on the amount of money insurance companies can spend on an individual's coverage.
The American Health Care Act is new and subject to change, but we want to share a few observations about the legislation that may impact the Parkinson's community.
Provisions Impacting How Individuals Pay for Health Care
Increased Contributions to Flexible Savings Accounts (FSAs) and Health Savings Accounts (HSAs)

. FSAs and HSAs are special accounts that individuals can put pre-tax dollars into for the purpose of paying certain out-of-pocket health care costs. The bill would eliminate the current cap on how much one can contribute to their FSA, as well as increase the maximum contributions individuals and families could make to HSAs, providing additional flexibility for covering health costs.

Establishment of Tax Credits to Purchase Coverage

. The proposal creates tax credits for individuals and families to pay for state-approved health care coverage. These tax credits, provided as a lump sum once a year, are adjusted by age, with older individuals receiving higher tax credits than younger recipients. 

Deduction of Qualified Medical Expenses

. Prior to the ACA, individuals could deduct qualified medical expenses from their taxes if those expenses exceeded 7.5 percent of their income. Under the ACA, this was increased to 10 percent. The American Health Care Act would restore the threshold to the pre-ACA level of 7.5 percent.

Changes to Senior Citizen Health Costs

. Current law stipulates that insurers can charge older Americans no more than three times what they charge younger adults. The bill would change this rate to five times, which could result in higher costs to older Americans.
Provisions Impacting an Individual's Insurance Coverage
Requirement of Continuous Coverage

. Under the ACA, every individual is required to purchase insurance coverage or pay a penalty. The American Health Care Act replaces this mandate with a "continuous coverage" provision, which stipulates that as long as a person maintains coverage within their coverage period, their premiums remain stable. If coverage lapses for more than 63 days, the insurer will add a 30 percent surcharge to the premium for 12 months. This creates an incentive for people to maintain coverage, but could pose difficulties for individuals unable to do so due to a lack of financial resources. 

Continuation of Essential Health Benefits

. The legislation would maintain the requirement that all state-approved health plans offer minimum essential health benefits, such as access to prescription drugs and preventative services. This ensures all individuals receive a basic set of benefits. State Medicaid programs, however, will not be required to maintain minimum essential health benefits as of December 31, 2019.

Update 3/24/17: Several proposals have been suggested that may alter the essential health benefits curently required under every insurance plan. The Foundation is closely monitoring these proposals and will keep the community informed if any are approved by the House. 
Provisions Impacting How States Pay for Health Care
Alterations to Medicaid

. Under the bill, the amount of funding states receive from the federal government to pay for Medicaid will be reduced beginning January 1, 2020. Individuals who enroll in the program after that date may receive a smaller Medicaid benefit than those who were enrolled prior. This provision was included in an effort to provide states with greater flexibility in managing their Medicaid programs. While this goal is laudable, the reform measures may result in the loss of Medicaid coverage for some individuals and shift financial burden to states, requiring them to make difficult decisions regarding the allocation of scarce resources. Up to one-third of the Parkinson's population qualifies for Medicaid.

Update 3/24/17: One proposal would change the date from January 1, 2020, to March 31, 2017. The Foundation is following this proposal and will post additional information as we learn more. 

Creation of the Patient and State Stability Fund

. This fund would provide a $110 billion grant to states to be used for a variety of purposes, including providing financial assistance to high-risk individuals, reducing coverage costs and paying providers for specified services. It will remain in place for 10 years.
Right now, the cost analysis of this legislation is not complete. We are not sure how it will impact the federal budget or how Congress will pay for it. We also don't have estimates on how many people will be affected should the American Health Care Act become law.
We are closely monitoring the legislation and will keep the community informed. If you would like to speak to your U.S. representative about this bill, call (202) 224-3121, press #2 and enter your zip code. This will direct you to your congressional office. Phone calls are one of the most effective ways to make your voice heard, so please take a minute and call today.
The public policy engine is shifting gears rapidly. To stay on top of the latest developments and influence Congress, visit our blog or explore ways to take action on Parkinson's policy issues.
To learn more about health care reform, visit The Michael J. Fox Foundation Facebook page to watch an expert panel on this topic.