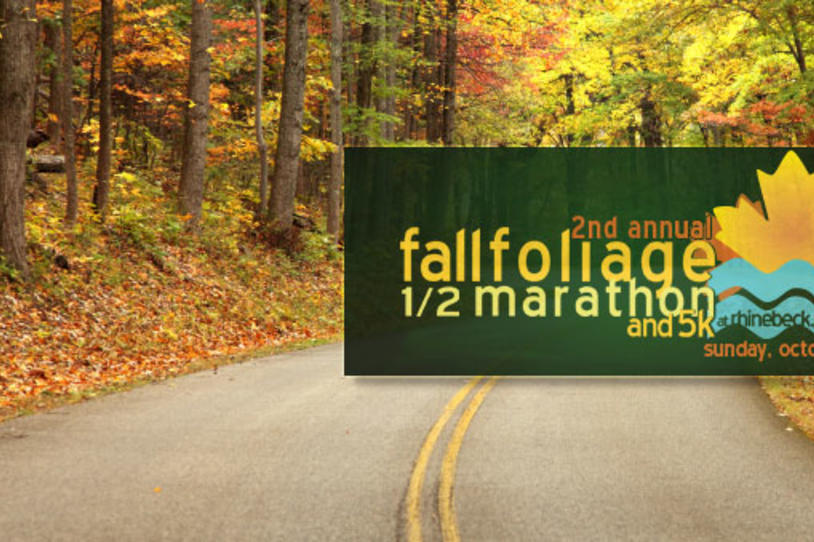 Calling all Team Fox runners. The 2nd Annual Fall Foliage Half Marathon and 5k will be held on Sunday, October 14, in the beautiful Hudson Valley town of Rhinebeck, NY. Marathon season is coming up (I'm talking to you NYC Marathon runners!) and this race is the perfect final tune-up before the big day in November. So if you are interested in getting some real race experience (the clock, the crowds), or if you simply want to run in a beautiful Fall setting, then this event is for you.
The Fall Foliage Half Marathon is organized by Team Fox member, Matt Linnick, who hopes to raise $10,000 toward vital PD research. A portion of proceeds from all registration fees will go directly to Team Fox. Registration is open now, and while a spot in the race is usually $70 per person, if you sign up with the referral code 'teamfox' you'll receive a 15% discount. There are still spots available, so if you are looking to keep your training on track and for yet another way to benefit Team Fox, make sure to sign up today.
The Details:
When: Sunday, October 14, 2012, at 10 a.m. Packet pick-up and on-site registration will take place from noon-6 p.m. on Saturday, October 13, and from 8 a.m.-9:15 am on race day, at Starr Library in Rhinebeck.
Where: Rhinebeck, NY. There is an Amtrak train that arrives in Rhinebeck at 8:52 a.m. on race day.
Who: Runners of all ability levels. Use the referral code 'teamfox' to receive a discount when registering.
Why: To raise $10,000 for Team Fox, and to enjoy a beautiful run.
For more information and to register for the race please go to www.fallfoliagehalf.com. We hope to see a lot of Team Fox jerseys along the banks of the Hudson!