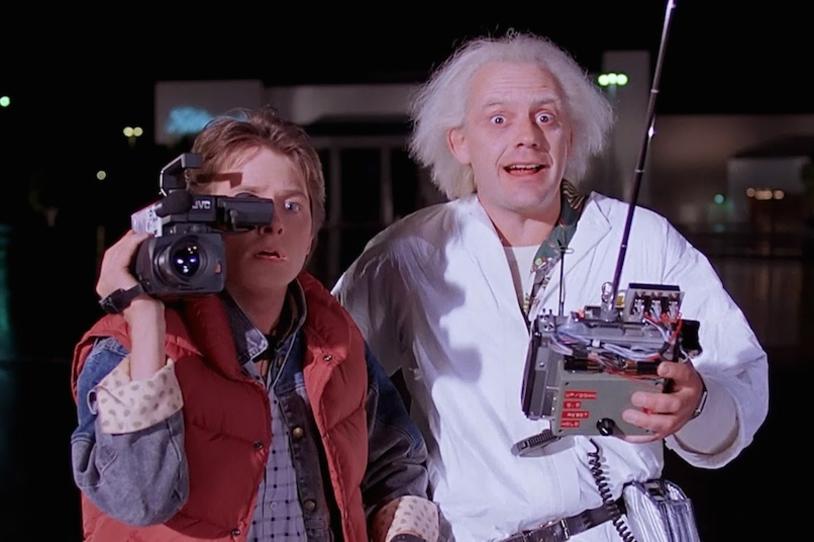 Posters, Christmas ornaments and toys…great Scott! In celebration of the 35th anniversary of the legendary "Back to the Future" movie franchise, Amazon will host a dedicated Back to the Future storefront on October 21 — a date dubbed by fans as "Back to the Future Day," when Michael J. Fox's character Marty McFly arrives in the future.
Fans of all ages can find something that will take them back in time, and support Parkinson's research in the process. Browse the entire shop and then checkout using smile.amazon.com/backtothefuture and select "The Michael J. Fox Foundation for Parkinson's Research" as your charity of choice. As with all Amazon Smile purchases that designate the Foundation, and with no additional cost to you, a portion of sales will be donated to help speed a cure for Parkinson's disease.
How to start shopping? Here are a few simple steps to follow:
Register or sign in to your Amazon account. 

If you haven't already selected the Foundation as your charity of choice, click this link to automatically add "The Michael J. Fox Foundation for Parkinson's Research" from the dropdown.

And then shop away! Amazon will tell you which purchases qualify. 
In addition to fun swag and iconic scenes, "Back to the Future" also has inspired generations of Team Fox members to hold fundraisers to commemorate the franchise and Michael's leadership in starting the Foundation. Browse the album below to see how families around the globe use Marty McFly as their inspiration to end Parkinson's. Then, learn how you can host a movie-inspired event of your own by joining Team Fox today.