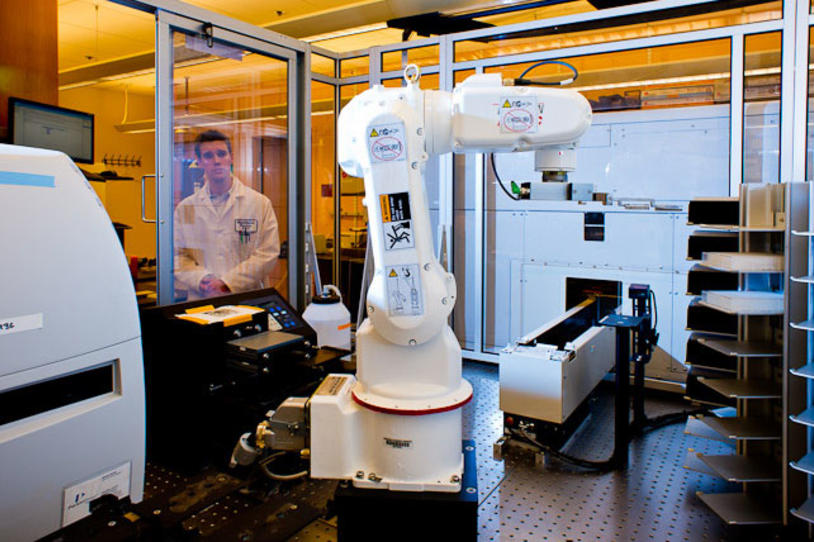 Development of their dyskinesia drug continues
Michael J. Fox Foundation (MJFF) awardee Addex Therapeutics has announced a reorganization to increase focus on developing its clinical pipeline for rare and orphan diseases. The company remains committed to the development of dipraglurant as a treatment for dyskinesia in Parkinson's disease.  "The data and partnering discussions continue to support the advancement of dipraglurant in the treatment of PD levodopa-induced dyskinesia," says Addex CEO Bharatt Chowira.
In its announcement, the company states that it will invest in advancing dipraglurant as a treatment for dystonia, a movement disorder characterized by involuntary movements brought on by prolonged muscle contractions (dystonia can also be part of Parkinson's, typically as a side effect of dopamine replacement therapy).  According to Chowrira, "We plan to apply for orphan drug designation while simultaneously seeking a partner to fund the larger non-orphan indications of dipraglurant such as [dyskinesia], anxiety and depression," he said.  An orphan drug designation provides certain regulatory incentives that can potentially accelerate the development path and thus get dipraglurant to the clinic sooner.
Addex last year reported positive results from a Phase 2 trial of dipraglurant.
"Based on these results, we continue to be engaged in partnering discussions with a number of global players who we believe have the vision, expertise and capability to [develop] dipraglurant and we are confident to have a deal completed this year," Chowira told analysts on Thursday.  
A drug to treat dyskinesia remains one of the most significant unmet needs for people living with Parkinson's today, and finding one remains a primary MJFF priority. Our CEO, Todd Sherer, PhD, says that dipraglurant retains important potential for Parkinson's patients.
"The reality is that, even when the science is compelling, market conditions often influence the rate at which drug candidates advance along the pipeline," Todd said. "The good news is that our Foundation exists to keep promising candidates like this one moving forward even in the face of business hurdles. We intend to continue to work with Addex over the coming year as they continue to build the scientific case for dipraglurant as a dyskinesia treatment — work that we hope will help the company find the investment partnership required to bring dipraglurant to the clinic."
Rather than targeting the brain's dopamine system, the Addex drug targets a different part of the brain, the glutamate system. Specifically, it is designed to inhibit the activity of a glutamate receptor called mGluR5. Addex has shown positive results from a Phase 2 clinical trial into the drug, and MJFF remains optimistic that mGluR5 holds real potential as a target. 
Stay tuned for further analysis of the Addex announcement and what it could mean for patients.