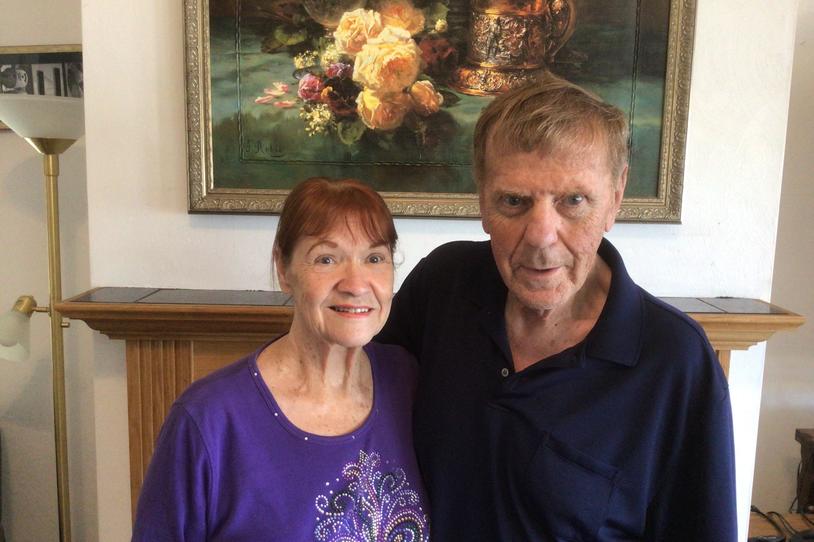 Retired businessman Jack Burns is not one to shy away from taking on new projects and challenges.
Jack, 76, a native of New Hampshire, graduated from college with a degree in chemical engineering. After serving for two years in the U.S. Army, he worked for several large manufacturing companies, including the American Can Company, and started several successful businesses.
His work took him to cities all over the U.S. and eventually, to Virginia Beach, Virginia, where he lives with his wife of 30 years, Sandy.
In 2014, he was diagnosed with Parkinson's disease (PD) just after selling his last business. For five years he was asymptomatic, then developed twitching in his hands and arms and noticed changes to his memory. The symptoms inspired him to take better care of himself.
"Getting Parkinson's really scared me," he says. "It made me get in better health." He now reads extensively about Parkinson's causes and symptoms, keeps up to date on treatments and therapies for PD and goes to the gym three days a week.
In his quest to learn more about Parkinson's, he became aware of the work being done by The Michael J. Fox Foundation (MJFF) to fund PD research and grew increasingly engaged in its mission.
"I've done a lot of research through the Foundation and other sources, and I'm consistently impressed by MJFF's commitment to research," he says. "No question about it: MJFF spends its money more strategically and more prudently than any other organization I've come across."
With that confidence, he decided to donate a commercial annuity that he funded 24 years ago to MJFF. Since his initial funding, the annuity tripled in value and had grown tax deferred until he decided to withdraw from it. He donated the growth portion of the annuity to MJFF and therefore bypassed the taxes.
His philanthropic bent runs in his family: his late mother, a teacher of disabled students, made gifts in her lifetime to support their community in New Hampshire and even had a school named for her, Jack says.
Giving to MJFF to further its goals of finding a cure for Parkinson's is the right thing to do, he says. "I've been very lucky financially, and I try my best to do right by people."
He is now advancing that spirit of giving to the next generation. Jack established a family donor-advised fund (like a charitable savings account) so his children, including his two sons who have started their own businesses, can make additional donations. He hopes they, and others, will be inspired. 
"I want to help my children learn to help others and give back. It's never too late to learn," he says.
To learn more and find a charitable plan that works best for you and your family, visit MJFF's website or contact the Planned Giving team at plannedgiving@michaeljfox.org.