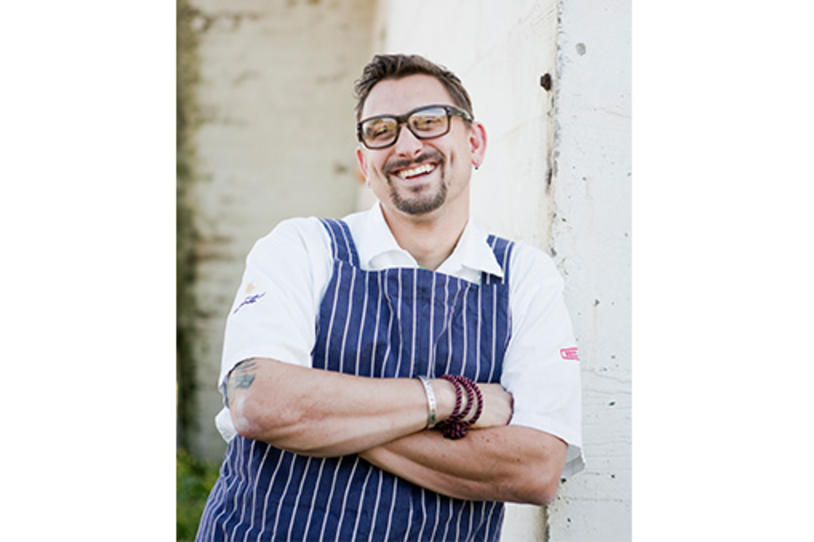 Celebrity Chef Chris Cosentino describes himself as an "all or nothing" guy. On the September 26 finale of "Top Chef Masters," he earned the title — and walked away with it "all." His goal throughout the competition: to help his charity of choice, The Michael J. Fox Foundation, find a cure for Parkinson's disease.
Chris competed on behalf of MJFF to honor the memory of his uncle, John Cosentino, who had Parkinson's for 30 years. In our earlier interview, Chris said: "When I asked myself, 'What am I willing to stick my neck out for?' I knew that if I could support the Fox Foundation's efforts to speed a cure for this thing, I was sticking it out there for the right reasons." After the final episode aired, he told Bravotv.com, "It feels so great to win for such an amazing cause."
Thanks to Chris's amazing culinary talent, he won $141,000 for MJFF! And, thanks to the Foundation's $50-million Brin Wojcicki Challenge, that amount will be doubled to an astonishing $282,000.
Michael J. Fox called Chris today to congratulate him on this huge win, and to say thanks. Surprised but thrilled by the call, Chris said it was an honor to raise money for the Foundation. Michael — and his Foundation — take this responsibility seriously; that's why at least 88 cents of every dollar MJFF spends goes to the research program effort. Michael promised the Foundation would use Chris's contribution "wisely with great respect and gratitude."
On behalf of everyone at MJFF and the more than five million Parkinson's patients worldwide, congratulations, Chris, and thank you!
Chris shared some of his favorite recipes with us. These meet dietary guidelines for people with Parkinson's, so check them out!