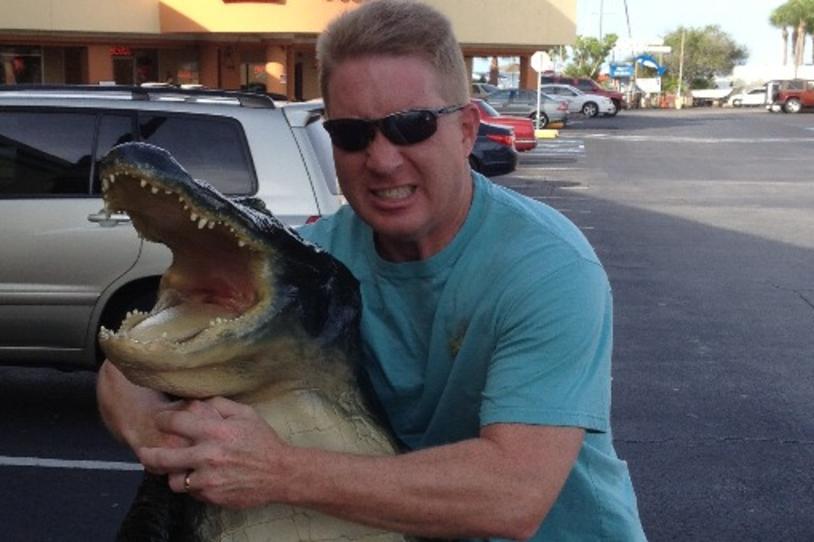 Brian Toronyi said his story starts off like many others. In his early 40s, he just started to feel like his warranty was starting to wear out. "Things start going just like they do with a car, just getting old," he said.
In January 2011, the function in the fingers on his right hand started to decline. Since he worked in Information Technology (IT), he did some online searches, and thought it could be carpal tunnel. After many visits to the doctor and wearing a brace on his wrist, a doctor finally told him he thought he had Parkinson's or Multiple Sclerosis, and couldn't believe he'd overlooked it. "You could hear the music," Brian said. "Looking back after reading the materials, these things I was feeling like the warranty ran out is a symptom. I get it now," Brian said.
Now at 44 years old, Brian said he's gotten involved in the pursuit of a cure. "I'm not the kind of guy who sits on the sidelines," he said. He signed up for Fox Trial Finder, The Michael J. Fox Foundation's online clinical trials matching tool. A trial popped up in his list of Fox Trial Finder matches that was taking place nearby at Michigan State University. The study, called FS-ZONE, was investigating a drug originally made for diabetes that might also be able to slow the progression of Parkinson's disease. All he had to do was fill out the interest form online, and a coordinator for the trial sent materials for him to review and sign. An appointment was made for additional screening to make sure he qualified and could have all of his questions answered. Once both Brian and the trial team agreed, he enrolled in the study and made his first appointment.
"I enjoyed being so new to the club," he said of participating. "I enjoyed getting the additional knowledge, spending the time thinking about it. 'What am I doing? What does this mean?' It was a catalyst for understanding more. The education I got about the disease just by participating in this study was worth the effort." He visited the clinic 8 times that year and had to take three pills, three times a day throughout the study. That little white pill box went with him everywhere, even on vacations.
Inspired by his experience, Brian has been trying to get others to learn more about opportunities to participate in clinical trials near them. He talks up what can be involved and tells them that they can go ask questions to learn more before ever committing to participating. Brian said he'll check out any trials he matches to on Fox Trial Finder, adding, "Whatever I can do to contribute to the process…"
"It's great to help people. You give help, you get help," Brian said. "I've heard other people say Parkinson's is a gift. It really has opened doors."
Join the community of more than 28,000 other volunteers to accelerate research toward a cure by registering to learn more about the PD clinical trials in your area with Fox Trial Finder.
Kate Harmon is a guest blogger for FoxFeed and profiles members of the PD community who have participated in clinical trials when she's not working as a newspaper editor. Her father has Parkinson's and her entire family is involved in the fight. Check out their family blog for more of these PD warriors, www.pcrfinc.com.