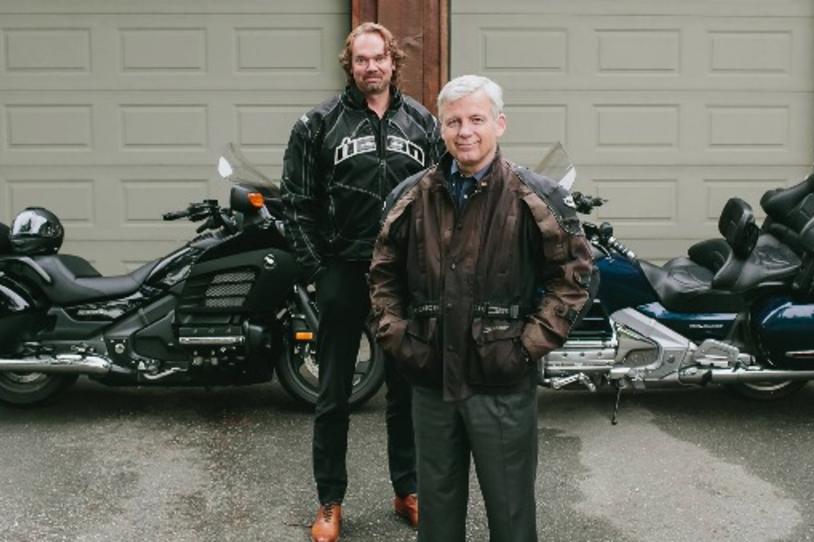 Tomorrow morning, Team Fox member Bob Kuhn will set out to complete the 50-hr, 2,400-mile motorcycle journey from coast-to-coast known as the 50CC.  Initially challenged as a dare from a friend, Bob has fully embraced the opportunity with enthusiasm and is excited to be raising funds and spreading awareness for Parkinson's disease research along the way. 
With friend and fellow rider Andrew Westland joining him for the epic road trip, Bob will make his way from the Pacific Ocean shores of San Diego, California to the beaches of the Atlantic Ocean in Jacksonville, Florida. While this feat is grueling for any rider, given the distance, the time restraint and the physicality, Bob, who lives with Parkinson's disease, must complete the journey within the regulated 50 hours in order to officially earn credit for completing the 50CC ride. In doing so, Bob hopes to reach his goal of $24,000--$10.00 for every mile.
Diagnosed with Parkinson's in January 2006, Bob's coast-to-coast ride is a testament to his determination not to let the disease set limitations for him. An active advocate and fundraiser for finding a cure, Bob has also shared his personal triumphs, challenges and story through his blog Positively Parkinson's. In doing so, he hopes that he can share his motivation and inspire others. 
To support Bob as he completes the 50CC, visit his Team Fox page. Be sure to follow along as he travels by checking out his Instagram account (c2cforthecure), twitter feed (@TWU_Bob) or C2C for the Cure Facebook page.