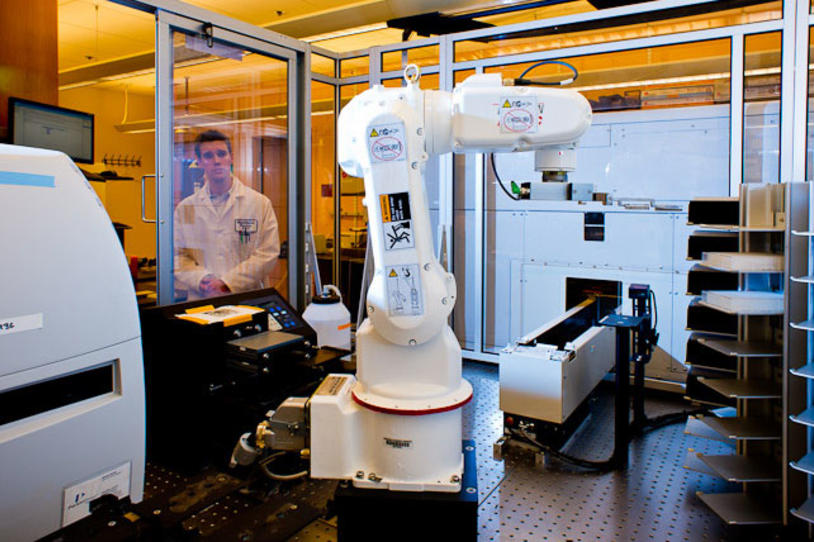 The Michael J. Fox Foundation Partners with Sanofi on Area of Critical Need for People with Parkinson's Disease
Cognitive dysfunction is a troublesome reality for many people living with Parkinson's disease (PD). Symptoms can range from slowness of thinking or difficulty organizing and sequencing one's thoughts to memory loss to the eventual onset of dementia.
Even more troubling is that there are few treatment options for people suffering from these symptoms.
"Parkinson's drugs that we have today focus mainly on the motor symptoms of the disease," says David Weiner, MD, a Michael J. Fox Foundation (MJFF) Scientific Advisory Board member. "But for many, cognitive impairment can be a more significant hurdle to navigating daily life. A therapy to treat these symptoms is therefore one of the principal areas of unmet medical need for people with PD."
MJFF is spearheading new efforts to speed treatments for cognitive impairment in PD. Already, the Foundation has invested more than $16 million in projects devoted to cognition, most recently announcing a first-of-its-kind partnership with pharmaceutical company Sanofi.
MJFF is sponsoring a phase 1b clinical trial of Sanofi's drug candidate AVE8112, which was previously in development for Alzheimer's disease, and which has shown promise in pre-clinical models of cognition. This is the first time that this drug will be tested in Parkinson's patients, so researchers will be looking to find out how safe the drug is for those on PD drug regimens.
The announcement lends hope to a largely barren drug landscape for people dealing with Parkinson's-related cognitive impairment: The only therapies currently on the market are specific to late stage dementia, such as Exelon (rivastigmine), and these only modestly improve symptoms.
The Foundation is currently funding a clinical study into the potential cognitive benefits of Northera (droxidopa). But last month droxidopa was denied approval by the Food and Drug Administration (FDA) to treat orthostatic hypotension (a sudden drop in blood pressure when standing up) for people with PD and several other neurological disorders. While the door may not yet be completely closed on the drug, news of safety concerns leaves its future in question.
An overriding hurdle to drug development for cognitive decline is that little is known about the underlying disease processes taking place in the brain.
"Cognitive dysfunction is marked by a big mixed bag of pathology," says Jamie Eberling, PhD, associate director of research programs at MJFF. "Different processes in different parts of the brain affect individuals with Parkinson's in different ways."
Researchers believe that multiple systems are at work in cognitive dysfunction in PD, including the dopaminergic system known for its role in the motor symptoms of the disease. Another neurotransmitter called norepinephrine has piqued researchers' interest due to its role in both PD and in cognitive decline across several disorders. Serotonin, known to play a part in depression, could also affect cognitive ability. A frequent target for Alzheimer's drug development called acetylcholine seems to also play a role in PD.
MJFF is supporting several imaging studies using MRI and PET scan technology in people with Parkinson's to find out more about these systems. By identifying changes in the brain's circuitry that might lead to cognitive decline, researchers hope to speed development of new drugs to target specific symptoms.
Down the road, this knowledge might also help researchers identify those patients at greatest risk for developing cognitive dysfunction, so that treatments (when they are available) could be started earlier.