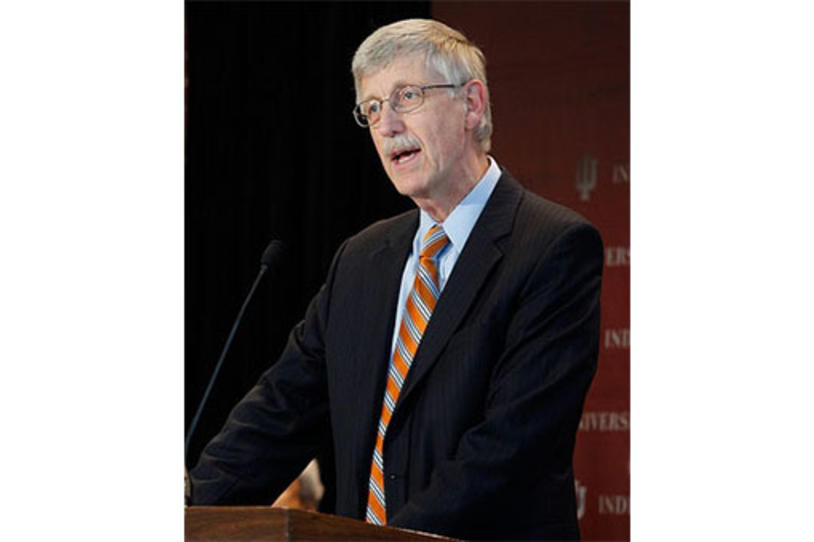 This week, The Wall Street Journal reported from TEDMED on an issue close to The Michael J. Fox Foundation's heart: "Bridging the Gap Between Basic Research and Patient Care."

The Journal highlighted remarks from National Institutes of Health head Francis Collins, who provided colorful illustrations for how to accelerate translational research in drug development, as he called for the need to "build a bridge across this yawning gap" in order to bring novel drugs to the people that need them, faster.
Imagining the gulf between basic science and applications as a body of water, Collins said linking them wouldn't be like building the Golden Gate Bridge.

Rather, it's more like a swimmer, a sailboat and a tugboat all attempting to cross the water.  There are sharks and other obstacles in the water, causing the swimmer to die, the sailboat to capsize and the tugboat to run aground.
So how to navigate these treacherous waters?  One way to do it, Collins said, would be for pharmaceutical companies to "open their drug freezers" and repurpose drugs that have been determined to be safe and potentially effective, to target diseases for which the drugs weren't originally developed.
Collins is talking about an idea called repositioning, and new this year, it's become one of the Foundation's recurring programs. Since the development of new drugs is expensive, and can take years to bring to market (the average for central nervous system therapies is somewhere between 10-20 years) the hope is that, by identifying therapies that are already clinically available, scientists could potentially lower the time and costs involved in finding drugs that could help people living with PD. Last year, MJFF funded nine awards totaling $3.4 million repositioning existing drugs that could benefit PD patients, at various stages along the pipeline.
Pre-clinical studies to this end included one seeking to determine if the antidepressant duloxetine, also known as Cymbalta, can be used as neuroprotective therapy, and another testing a compound used to treat Attention Deficit Hyperactivity Disorder (ADHD) to determine whether it could enhance dopamine production as a form of symptomatic therapy.

Read this article from BioTech Now to find out more about last year's MJFF-funded grants in repositioning.