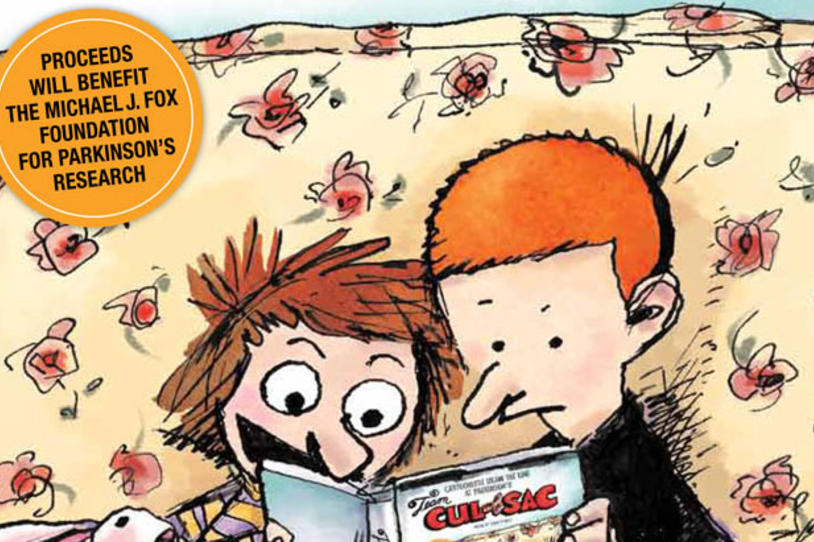 Team Fox member Chris Sparks grew up reading the funny pages, and he even owned a comic book store for five years. During the summer of 2008, Chris attended a comic convention where he met and quickly befriended cartoonist Richard Thompson, creator of the syndicated comic strip Cul de Sac. Richard's many accolades include the National Cartoonists Society's Magazine and Book Illustration Award, the Reuben Award for Outstanding Cartoonist of the Year, and more. Chris proclaims, "Cul de Sac is one of the most creative and funniest strips I've ever read. The best since Calvin and Hobbes."

It's no wonder then that Chris wanted to take action after learning about Richard's Parkinson's diagnosis in 2009. As a close friend, he started educating himself about the disease and how The Michael J. Fox Foundation is speeding a cure. After learning about the Team Fox program, Chris knew that he would set up his own fundraiser to honor Richard. Chris recalls, "I knew I wanted to do something, but I couldn't run a marathon. I'm not a big pancake eater, so a Pancakes for Parkinson's event wouldn't have worked for me. I wanted to do something that I was familiar with." And so a comic book fundraiser was born.
With Richard's help, Chris spent two years putting together "Team Cul de Sac: Cartoonists Draw the Line at Parkinson's," a book that includes original artwork from famed cartoonists, artists, illustrators and animators. Each entry is an interpretation of Richard's Cul de Sac characters. A total of 154 pieces are featured in the book, and about 125 will be available for an online auction through Heritage Auctions. The auction will run from May 27, 2012 – June 10, 2012, and 100% of the proceeds will benefit The Michael J. Fox Foundation. The book features some of the most renowned cartoonists of our time, including Bill Watterson of Calvin and Hobbes fame, Doonesbury's Garry Trudeau, and many more.

In addition to the online auction, a portion of all book sales will benefit MJFF. The book will be on sale starting June 5, 2012, with pre-sales available now on Chris Sparks' website.  Learn more on Chris Sparks' Team Fox page or on his blog, and book mark the auction link to secure your chance of owning a one-of-a-kind piece featured in the book.