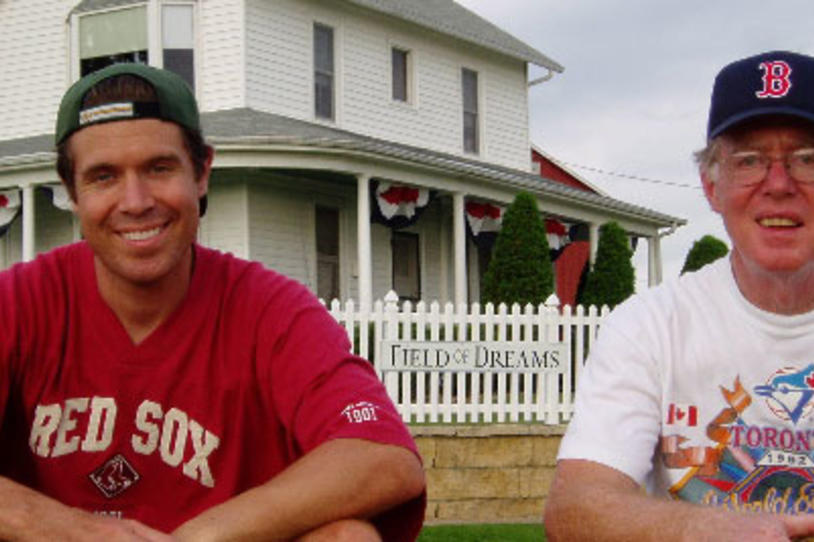 Any baseball fans out there? Ever wonder what it would be like to see a Major League Baseball game at each MLB ballpark? Team Fox member Robert Cochrane and his father, Dan, spent two months road tripping 20,000 miles to 30 MLB games. Inspired by Field of Dreams, the trip was a way for Robert and Dan to spend some quality father-son time together.
This was an important trip for them for many reasons, but especially because Dan had been recently diagnosed with Parkinson's disease. After having thought about such an adventure, they knew they wanted to do it sooner rather than later. They learned a lot about themselves and each other along the way.
Robert recalls, "Yes, the ballparks were amazing. The people we met along the way impressed us, surprised us and made us laugh. We made new friends and rekindled some old relationships. But the most important relationship that was developed was the one with my dad. I'm thankful beyond words that we both said yes to this journey."
Along similar lines, Dan reflected on the bond he and Robert strengthened over the two months—and how he passed the fatherly planning responsibilities onto his son: "Bob took over without hesitation and performed wonderfully. It was a complete changing of the guard." Dan also met many other people with Parkinson's along the way, who helped him in ways he didn't expect. He notes, "I was very encouraged to see their strength and determination to try to carry on some kind of normal life. They were truly inspiring to me."
The entire two-month journey was filmed and edited into an award winning documentary, Boys of Summer. They hope to raise $1 per view on YouTube—and all funds raised will be donated to The Michael J. Fox Foundation. Check out the video below, on www.bosmovie.com, or on their YouTube channel.