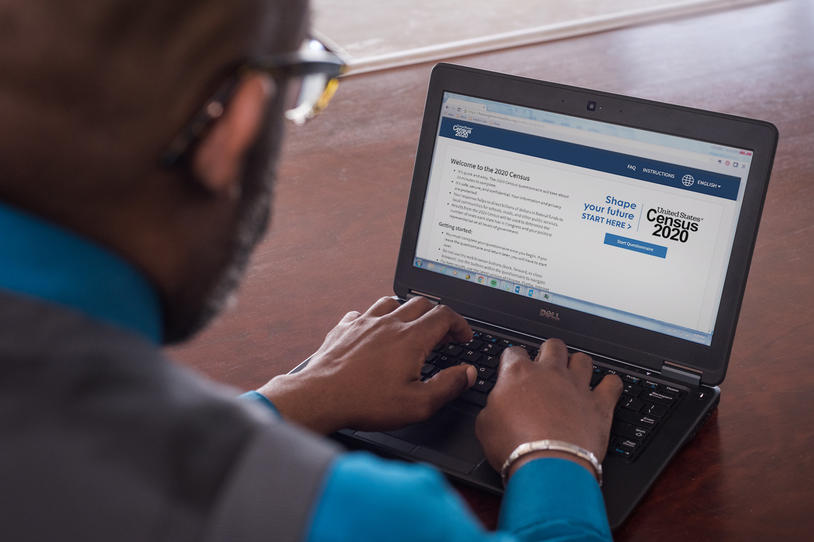 Editor's Note: This blog post was updated in August to reflect the new deadline to complete the census, which is September 30, 2020.
Every ten years, we participate in the census — a national effort in the United States to count every person living in each state, the District of Columbia, and the territories. The census is a critical tool for the government. It seeks to count accurate population numbers, assists the government in allocating federal funds and helps determine where new infrastructure gets built. Moreover, it determines the number of offices for the U.S. House of Representatives and guides how to draw state and congressional legislative districts.
Like organizations worldwide, the U.S. Census Bureau is monitoring the unprecedented situation with COVID-19 and has adjusted operations to prioritize the health and safety of their staff and the public.
As a result, this year's census may be more convenient than the previous times you've completed it. For the first time, you can reply to the census online at my2020census.gov. You can also respond by phone or mail, but the Census Bureau encourages everyone to respond online, if possible.
By law, everyone is required to complete the census. And it's important that you and your community take part to be represented in the results. You should have recently received an invitation in the mail with your own unique Census ID included. Due to the COVID-19 pandemic, the Census Bureau has extended the deadline to complete the census — you now have until September 30, 2020. Here are some questions the census asks:
How many people are living or staying in your household as of April 1, 2020?

Is your home rented or owned?

What is the relationship of each person in the home to a central person in the household?
Note: The census does not ask questions about your citizenship or immigration status.
The census is the opportunity for a community to represent who lives there. The census results may impact how federal funds are allocated to your area. This is especially important for people with Parkinson's because federal funding goes to services like Medicaid and other health programs, transportation assistance and education programs. For example, the government uses the census to know where to build hospitals and health centers, highways and new schools. It also impacts the next ten years of your community's political representation and the accuracy of congressional district boundaries. If the boundaries change, then your state could gain or lose congressional seats in Washington, DC. 
Complete the census to ensure that your community is represented and receives the resources it needs.  Learn more about the 2020 Census process and the latest updates at www.2020census.gov.