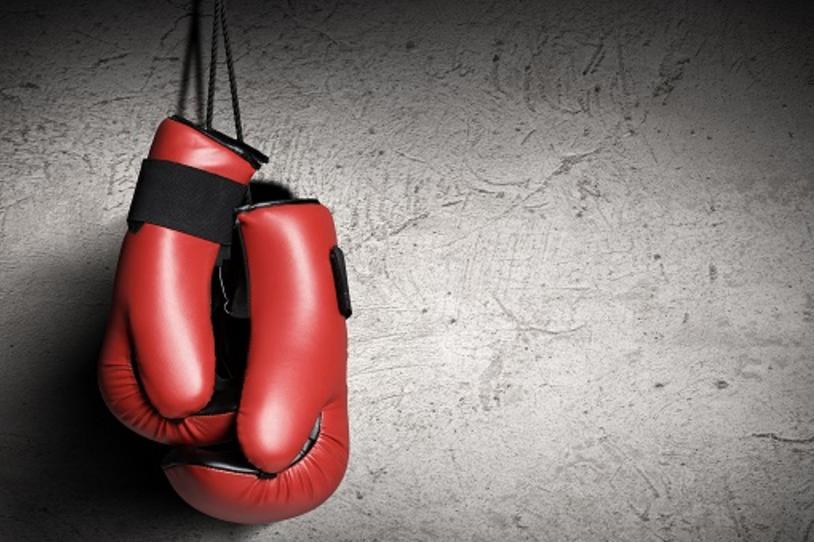 When Michael J. Fox Foundation Board Member and former Congressman Jack Quinn of New York was diagnosed with Parkinson's eight years ago, his brother Jeff – also living with Parkinson's -- encouraged him to sign him up for boxing classes right away. 
"My brother started boxing after he was diagnosed with Parkinson's and I saw the impact it had on the foot that used to drag when he walked," said Jack. "I decided to box because I wanted to keep my body in the best possible shape for my Parkinson's journey ahead." 
Jack does his boxing at a local Buffalo-area gym twice a week to work on posture, balance, stride, footwork, and overall well-being. Jack heard from others with Parkinson's at the gym about how they, too, wanted to take boxing lessons but that the cost – approximately $50/session -- was too high. Jack went into action. 
He reached out to three health plans in the greater Buffalo, New York area to talk about getting boxing covered for people with Parkinson's. He invited each firm's executives, accountants, and decision makers to come to the gym with him, learn about Parkinson's, and see first-hand the impact that boxing can have on a person living with Parkinson's. He convinced Independent Health to conduct a one-year pilot program covering two boxing sessions per week (at $125 each) for people with Parkinson's. 
Jack didn't stop there. The president of the local area Blue Cross Blue Shield took him up on his offer and, after watching a session and talking with Jack, decided on the spot that their health plan would cover two sessions a week for people with Parkinson's. 
 "One way of doing advocacy is to educate insurance companies that covering costs like boxing class and other exercise therapies can help prevent falls and other injuries that cost insurers more to cover," said Ted Thompson, senior vice president of public policy for the Foundation. "Jack's work in this area can inspire people with Parkinson's and their families to reach out to their own health care insurers to request similar coverage if it doesn't already exist." 
"Feel good stories and testimonials obviously are inspirational, but the key to getting insurance companies on board is data," said Dean Eoannou, Golden Glove boxer and founder and owner of Parkinson's Boxing. 
 
"Dean's right," Jack added. "One thing I know from my time in Congress is that data tell an important story, especially when it comes to health care. Insurance is a business and, like Ted said, investing in low-cost front-end symptom management activities that can reduce the risk of expensive back-end costs related to Parkinson's, like falling, is a smart business move." 
As a former Member of Congress, Jack knows first-hand about the importance of relationships and telling your story so that people will better understand how they can support you. If you are interested in learning more about being an advocate, you can sign up to receive action alerts and other communications from the Foundation about how to advocate for yourself as well as with Congress and The White House on behalf of people with Parkinson's. 
You can also help advance the field of research toward a cure for PD by enrolling in The Michael J. Fox Foundation's Parkinson's Progression Markers Initiative (PPMI). You don't have to have Parkinson's to enroll in PPMI – the goal of the study is to learn more about the origins of Parkinson's so that researchers can accelerate work toward a cure. 
MJFF Board member and former Congressman Jack Quinn in the boxing ring at his local gym "Parkinson's Boxing" located in Kenmore, NY.