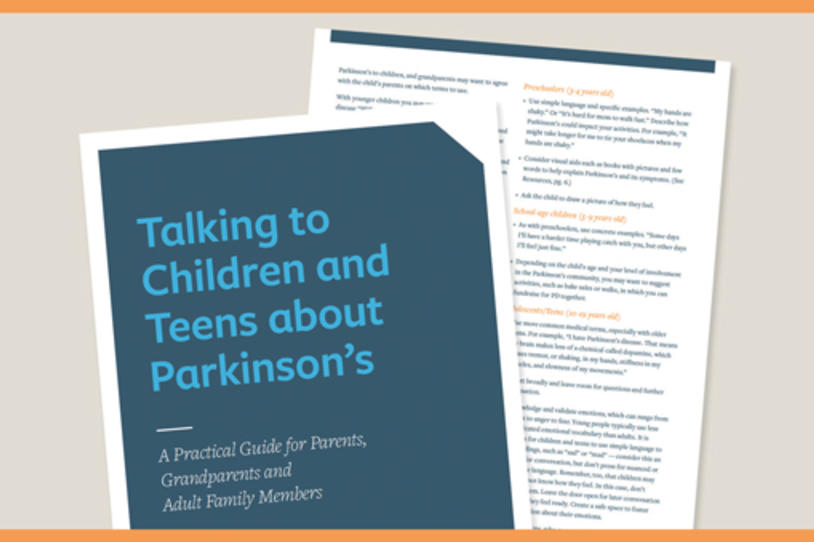 For some families, the diagnosis of Parkinson's disease (PD) is a defining moment in everyone's life. In others, children never knew a parent or grandparent without Parkinson's. For example, MJFF Patient Council member Bryan Roberts' diagnosis came around the same time as his daughter's birth. She hasn't known him as anything other than her father; PD is just a part of that.
Roberts shares his story in our new guide on Talking to Children and Teens about Parkinson's. No matter when or how Parkinson's enters a child's world, there will be questions about the disease and likely also fears or misinformation that need to be addressed. To encourage productive conversations about PD with the children in your life, The Michael J. Fox Foundation has created a six-step guide.
Developed by a movement disorder specialist, career and professional development consultant, and behavioral health professionals, this resource holds practical tips and information to help you plan for and hold discussions with children of all ages.
Read more about Bryan Roberts' story.