Parkinson's Research
Editorial Issues "A Call to Action: Promoting Diversity, Equity, and Inclusion in Parkinson's Research and Care"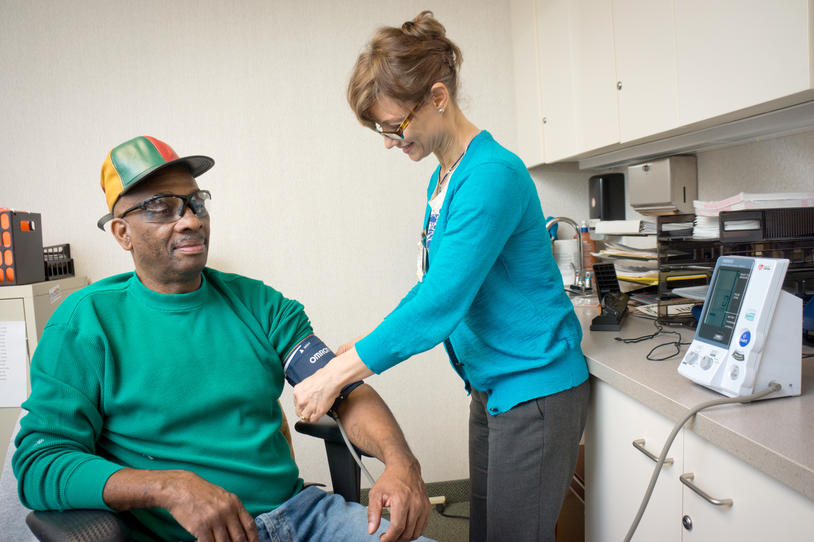 Though knowledge of the causes and progression of Parkinson's disease (PD) is growing, most research has not been inclusive of the broader community of people with Parkinson's. As a result, our understanding of how PD affects patients and families across racial, ethnic, socioeconomic, gender, sexuality and geographic spectrums is incomplete. In a new position paper published in the Journal of Parkinson's Disease, Michael J. Fox Foundation (MJFF) staff discuss the critical need to engage diverse people in clinical studies of the disease. 
To ensure that the breakthrough treatments we seek benefit the widest possible range of people living with Parkinson's, studies must include the widest possible range of participants. "If preclinical and clinical PD research continues in its failure to include all who have the disease, we will never develop a comprehensive understanding of the biological underpinnings of the disease, nor be ensured treatments that work for all people with PD," write research staff Bernadette Siddiqi and Andrew Koemeter-Cox, PhD. 

MJFF is committed to reducing health disparities and advancing treatments for everyone with PD. To help achieve these goals, the paper outlines four major areas of action: 
 
identifying barriers and solutions to research participation
enrolling representative research groups affected by disease
building a diverse and inclusive clinician/researcher workforce
supporting a more holistic understanding of PD
The position paper also highlights steps the Foundation is taking in each of these areas, including a new program launched earlier this year. Staff and partners are reviewing more than 90 proposals from around the world that aim to promote diversity, equity and inclusion in Parkinson's disease research. This program will support interdisciplinary teams of PD researchers, physicians and community organizations engaging Black, Latino, Asian, Indigenous groups and LGBTQ+ communities, as well as individuals from underprivileged socioeconomic circumstances. Such collaborative efforts aim to identify and implement strategies that can dismantle barriers to participation for underrepresented groups. Selected projects are expected to be funded in late 2021.
This position paper is the first in a series of perspective pieces that will be published in the Journal of Parkinson's Disease to increase awareness of the current state of Parkinson's research along with available resources and infrastructure for investigators. The partnership is a unique opportunity to underscore the greatest unmet needs of the Parkinson's community and galvanize researchers to address them. Look out for future articles.
Read the full editorial: "A Call to Action: Promoting Diversity, Equity and Inclusion in Parkinson's Research and Care."