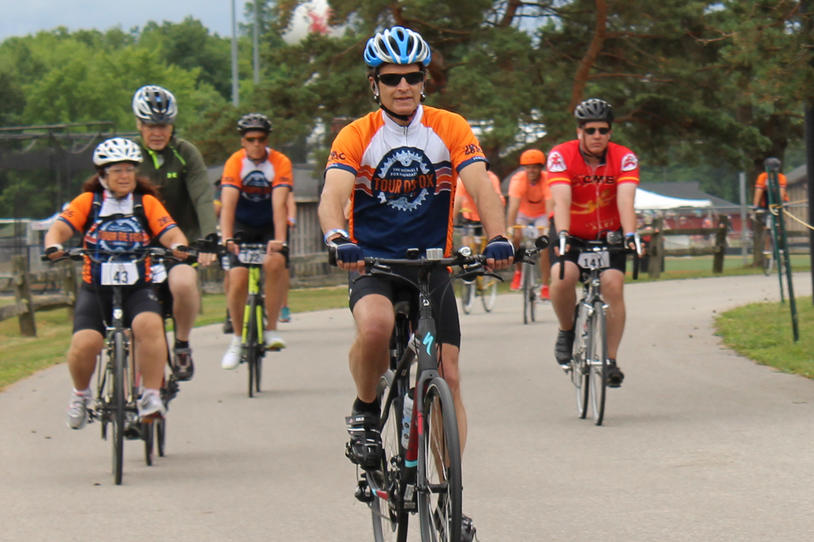 Exercise is one of the most powerful treatments for Parkinson's disease. Many ask about the "best" exercise routine for Parkinson's. Most doctors say a safe, enjoyable regimen that helps manage your personal symptoms is the best approach.
Exercise and Parkinson's
The universal benefits of exercise in helping everyone feel better and improving overall health are well-documented. There is evidence, too, that exercise may hold specific benefits for people with Parkinson's disease (PD):
Preventing or slowing progression: Studies have linked exercise to reduced risk of Parkinson's and slower progression. While scientists don't know exactly why, they believe exercise may help brain cells stay healthy.
Managing symptoms: Some symptoms, such as balance and constipation, are particularly helped by exercise. Exercise also improves strength, is linked to better brain health and helps lessen or manage other symptoms.
Avoiding isolation: Parkinson's can be isolating. Many people exercise with a group or with friends and family, making exercise a social activity, as well. Staying active in your community lowers stress and helps ease symptoms.
What Type Is Best
Understandably, many people ask for "the best" kind of exercise to help treat Parkinson's disease. Some people swear by dance classes or boxing. Others find tai chi and yoga helps their balance. Through our grassroots fundraising community Team Fox, people with Parkinson's run marathons or bike for their health and to raise money for research.
The best exercise is the one that your care team approves and that appeals to you, because you'll stick with it. Your exercise routine will vary depending on your overall fitness level, but a good first step is to talk to your physician and have a thorough checkup before starting any activity. If your doctor agrees, one good way to start is with a physical therapist. This way, you can get an "exercise prescription" and work with an expert to determine what you can do safely.
Podcast: What Forms of Exercise Help Most?
Spoken by Lisa Shulman, MD, of the University of Maryland
Exercise Research
Researching exercise is difficult, because it is hard to measure the impact of exercise against other factors such as medication and in a varied population with different symptoms and abilities. And, given the known positive effects of exercise, it is hard to ask a control group to abstain from physical activity for comparison. New studies often come out stating exercise helps with symptoms or one regimen works better than another. If you are interested in joining an exercise study, visit The Michael J. Fox Foundation's online study-matching tool Fox Trial Finder.
Still, there is no need to wait for a publication to come out saying that exercise helps treat PD. We know that if it's done safely, exercise is one of the best tools for managing Parkinson's.
---
The medical information contained in this article is for general information purposes only. The Michael J. Fox Foundation for Parkinson's Research has a policy of refraining from advocating, endorsing or promoting any drug therapy, course of treatment, or specific company or institution. It is crucial that care and treatment decisions related to Parkinson's disease and any other medical condition be made in consultation with a physician or other qualified medical professional.
"Keep moving and do it with a friend or partner, especially in the beginning for moral support!"
Mary Pat Osler
Community Member