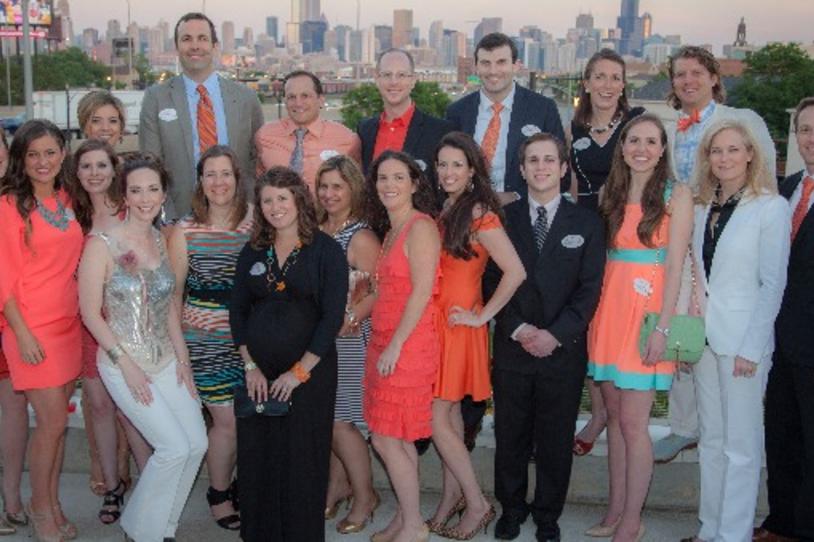 Last Friday, June 6, the 3rd Annual Party Like a Fox gala was a rousing success with over 300 guests in attendance to fundraise for Team Fox! 
Organized by the Team Fox Professionals of Chicago, the event was hosted by Mercedes-Benz of Chicago.  Throughout the night, the room was aflutter with discussions about the amazing chefs, the fantastic mixologists, and of course, how the Chicago community can come together to beat Parkinson's. 
While enjoying views of the city's skyline from the balcony, guests listened to talks from Rush University's Dr. Jeffrey Kordower, Team Fox staff member Sam Fox and Chicago YP co-chair Sam Bettis.  With almost fifty silent auction items available, many guests walked home with great prizes such as front row tickets to a Cubs game, a private tour of the brand new Lagunitas brewery, and two roundtrip tickets to Hong Kong!
A big thank you to all of the restaurants, mixologists, and volunteers that participated, as well as DJs form2djs, and photographer, Just Nee. 
For more photos from the evening's event visit the group's Facebook page! To learn more about the Team Fox Young Professionals of Chicago, visit www.partylikeafox.org.