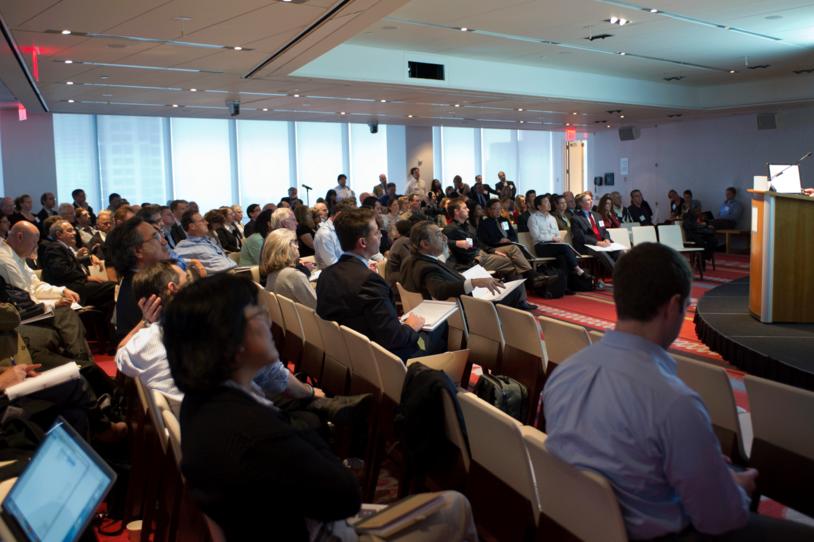 2012 was another banner year for The Michael J. Fox Foundation. Our research team kept busy, reviewing 900 grant applications and awarding over $56 million to Parkinson's research — more than $313 million since day one.
The Foundation has nearly 500 active grants, with 200 funded this past year. Ultimately, though, we measure our success not in terms of dollars spent, but in terms of scientific solutions patients can feel in their everyday lives.
Learn more about the significant progress made in 2012 and the work that lies ahead. 
Pictured above, members of the Parkinson's research community assembled at the New York Academy of Sciences this past October for the Foundation's PD Therapeutics Conference.