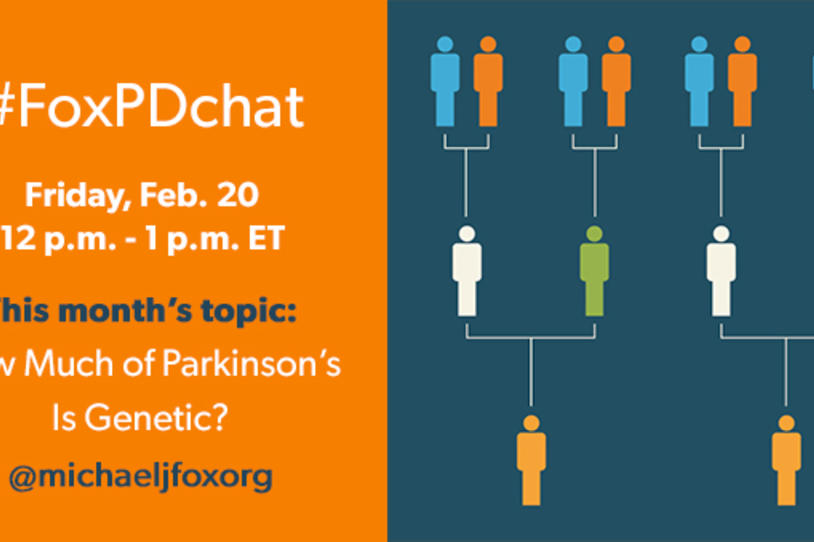 Join the Foundation's #FoxPDchat on Twitter us to virtually talk with other people with Parkinson's disease or with family members who have Parkinson's, as well as get your questions answered by experts.
The chats are held every third Friday of the month at 12 p.m. ET. Follow #FoxPDchat to join.
How do I join Twitter?
Twitter is free, and anyone with an email address can join.
1. Go to twitter.com and find the sign up box.
2. Enter your full name and email address, and create a password.
3. Click Sign up for Twitter.
4. On the next page, create a username (a unique identifier for Twitter). Type your own, or choose one that Twitter suggests. The system will tell you if the username you want is available.
5. Click Create my account.
6. Twitter will send a confirmation email to the email address you entered. Click the link in the email you receive to confirm your email address and account. 
Find more information on getting started with Twitter in Twitter's guide.
What is a Twitter chat?
A Twitter chat is a group conversation on Twitter around a certain hashtag, within a certain time frame, led by one moderating account. Anyone can participate in a Twitter chat by answering questions from the moderator, talking with other participants, re-tweeting messages you like or simply following along. Follow #FoxPDchat every third Friday of the month from 12 - 1 p.m. ET to join our chat.
How do I join a Twitter chat?
You can also simply use Twitter.com for the chat. Enter #FoxPDchat in the search bar on the upper right, then choose "all" under "Results." You can then reply to tweets in the feed or compose a new tweet using the tweet button in the upper right hand corner. Be sure to include the hashtag so your tweets will stay in the stresm.
Below, find a transcript from a previous Twitter chat on Parkinson's disease and exercise to get an idea of the chat's format. We hope to see you there!
[
View the story "January #FoxPDchat: "The Exercise Rx: Is Exercise as Important as the Pills You Take?"" on Storify
]