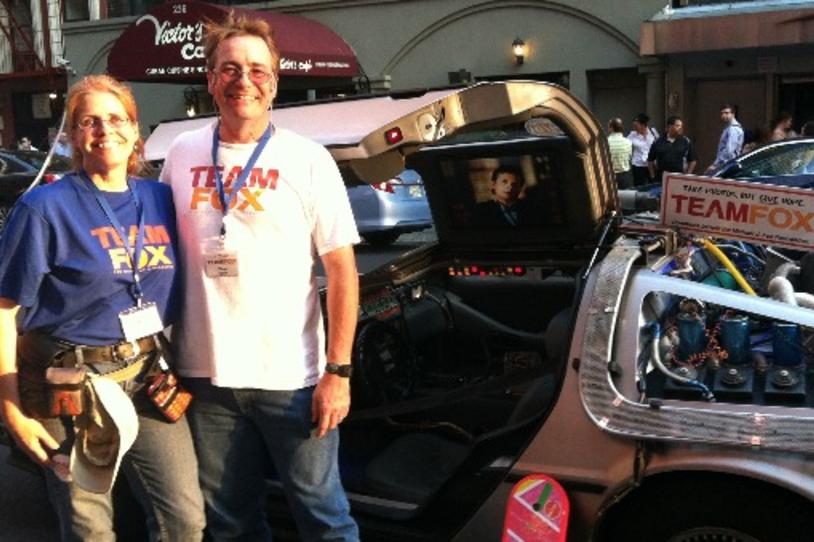 The nation is abuzz with excitement about "Marty McFly Day" — October 21, 2015, the date on which Marty McFly (Michael J. Fox) and Dr. Emmett "Doc" Brown (Christopher Lloyd) arrive to the future in the second installment of the iconic Back to the Future trilogy. The films accurately predicted some elements of life in 2015, though fully functional hoverboards and robot servers remain the stuff of science fiction.   
Within the Parkinson's disease (PD) community, the "future" world of 2015 holds immense promise for patients and their families. Fueled by genetic discoveries and powered by emerging technologies that amplify the patient voice in research, today's PD drug development pipeline is more robust than at any other time in history.
Back in 2012, MJFF asked a few members of our Executive Scientific Advisory Board to predict the state of PD research in 2015. Several of their predictions have become reality — including Matt Farrer's optimism for progress to better integrate genetic discoveries into a big-picture understanding of how Parkinson's arises (the genetics cohort of the Parkinson's Progression Markers Initiative launched in 2014) and Irene Hegeman Richard's hope that more people would take part in research (thousands have registered with Fox Trial Finder and Fox Insight since then).
But that's just the tip of the iceberg — across the entire Parkinson's research field, tremendous advances are pushing better treatments and a cure closer to pharmacy shelves. Check out our latest newsletter to learn more about the patients, families, researchers and committed supporters powering us toward a future without Parkinson's disease.