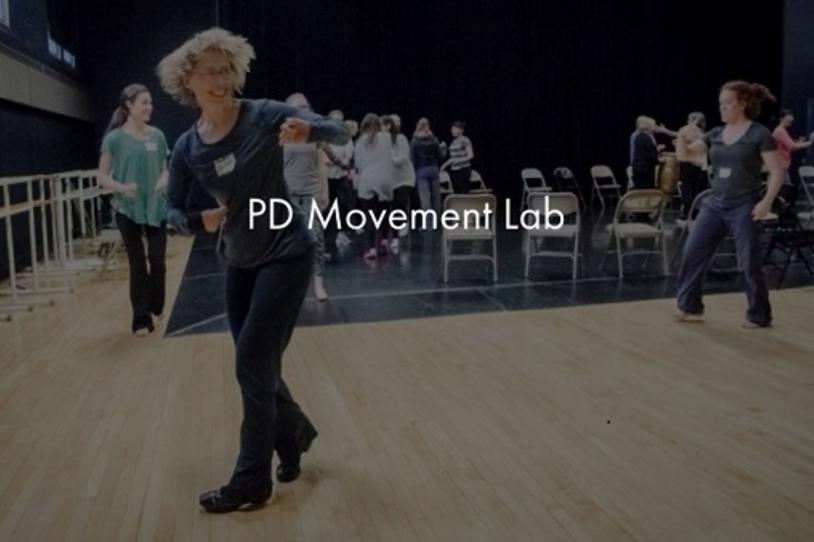 Pamela Quinn is the founder of PD Movement Lab, a blog offering people with Parkinson's imaginative and practical mobility tips.
In 2006, a decade after my Parkinson's diagnosis, I created a class to share some of the tools I developed to manage my symptoms. The class stemmed from my efforts to apply my 20-year background in dance to the problems I faced in Parkinson's disease (PD). That was the beginning of PD Movement Lab.
I started with some misgivings. Would it be depressing to be surrounded by the disease? Could I handle seeing its advanced stages? But I believed that movement played a role in slowing my Parkinson's progression, and I wanted to communicate my experience to others.
Contrary to my fears, the experience of working with other patients has been beautifully invigorating. The people I see are at various points in their journey with PD -- some with limited symptoms and others with decreased mobility. It's enormously moving to be part of each individual's effort to confront their limitations and navigate through or around or over them.
Today, the Lab explores many facets of movement with PD, from dance-based exercises that address flexibility, balance and conscious control, to concepts such as entrainment, which aids walking by synchronizing with another person's gait. We work with cueing systems -- visual, auditory or tactile -- to overcome the breakdown of our brain's ability to initiate movement, and we use imagery to improve posture and fluidity. Some people choose to create performances, which provide opportunities for creativity, self-expression and cognitive stimulation.
We host in-person classes in New York* but more recently, the Lab is a growing presence online, offering practices for people with Parkinson's everywhere. We started a series of interviews called "PD Outliers", featuring people who have done exceptionally well with the disease -- from running marathons to developing unique balance skills. Collectively, they are making the case for how to engage with life and even thrive with PD.
My experience in the Lab has shown me that Parkinson's is multifaceted and extremely variable, but so too are our capacities for responding to its challenges. At this year's Parkinson's Unity Walk in Central Park, members of the Lab gave a courageous performance of an original dance, moving with precision and speed through a sequence of demanding patterns. Two of the participants had never danced before in their lives; all rose to the occasion in an inspiring way. The experience epitomized what PD Movement Lab is all about: a spirit of imagination and boldness in facing challenges.
Here is a sample of PD Movement Lab offerings:
Movement Strategy: Entrainment is an interesting phenomenon to explore with PD movement. 
Interview: Oregon physician David Blatt shares his remarkable balancing exercises. 
Video: "Welcome to Our World" was co-winner of the 2010 World Parkinson's Congress Video Competition.
*The Lab's New York classes are supported by Dance for PD and JCC's Edmond J. Safra Parkinson's Wellness Program.