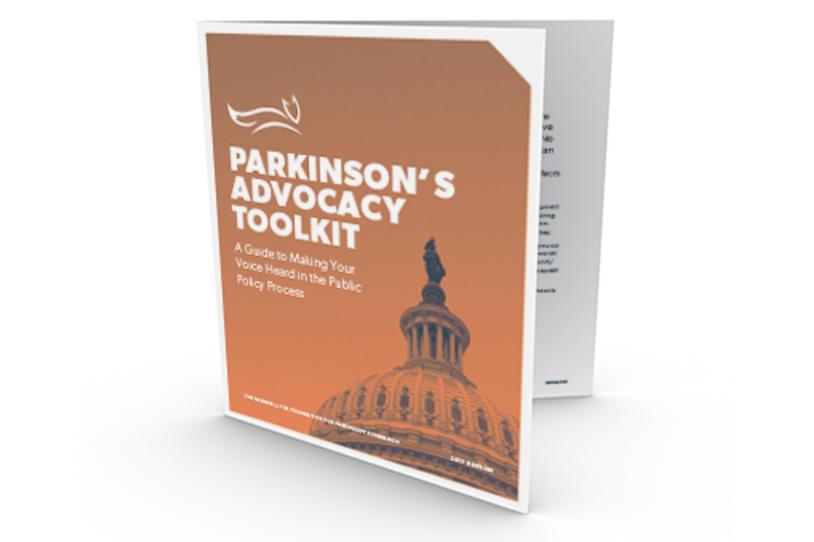 No one understands the ins and outs of Parkinson's disease (PD) better than those who live with it every day. By sharing your experiences with policymakers, you can play a critical role in shaping legislation that impacts people with PD and their loved ones.
Congress will soon begin its annual summer recess so members can head home to meet with constituents. (The House will break from July 31 to September 4 and the Senate from August 14 to September 4.) This is the perfect time for you to speak up for the needs of people with PD, their families and care partners.
The Foundation's new Parkinson's Advocacy Toolkit can help boost your efforts this August and year round. This guide will bring you up to speed on current Parkinson's policy issues, including health care reform and research funding, and show you how to take action on them. It's full of tips for building relationships with Congress members and it provides best practices for using social and traditional media to advocate.
Many of you are already active on policy issues. Since March, you've collectively sent lawmakers over 25,000 emails about health care reform and research funding. Your voice is influencing policies and creating positive change. Use the toolkit to explore broader ways to continue your engagement in advocacy.

Join our webinar on August 17 to hear more about the status of these issues.
Visit the MJFF advocacy page for even more resources