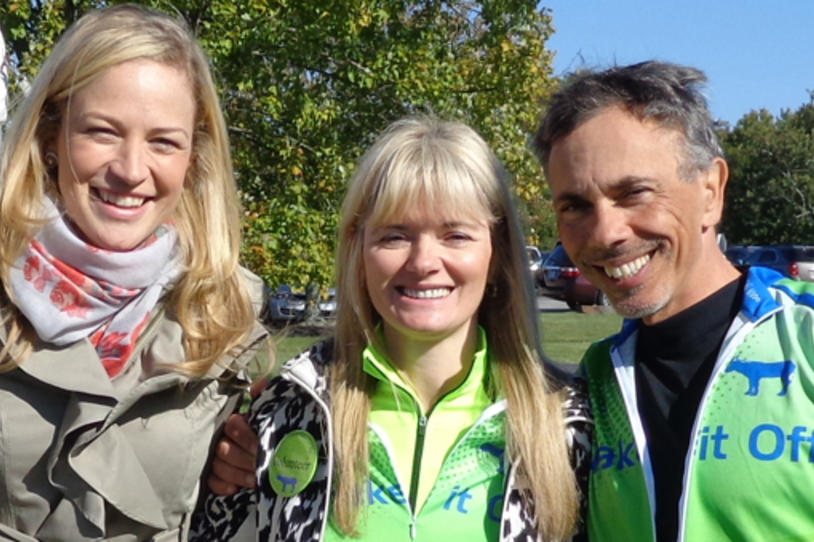 Seven years into her Parkinson's disease, Jodi Cianci is still not on regular medication. She credits her well-being to her positive attitude and cycling regimen courtesy of a PD clinical researcher and her husband's prodding. "I'm not going down without a fight," the 53-year-old said.
Like many people with young onset Parkinson's, Jodi was originally misdiagnosed after noticing problems with her typing, handwriting, gait and overall fatigue. When she got the final word that she had PD, Jodi's daughter sent her a link to information about Parkinson's, where she found out about a PD clinical trial at Cleveland Clinic in Ohio and a doctor who was researching the effects of biking on the brain and PD. Jodi's husband, Chris, an avid cyclist and sports medicine chiropractor, told her it was time for a road trip and they left West Chester, Pennsylvania, to hear what the doctor had to say.
Jodi and Chris learned his recommended protocol and were later able to replicate it – cycling three times a week for 45 minutes at 80-90 rpms. Chris set up a bike in the basement and told Jodi to pedal. "He would not give up," Jodi said. Six weeks later, Chris could read a check Jodi wrote, something he hadn't been able to do in years. Two months later, she was typing with both hands, which she hadn't been able to do as a trial attorney before she retired. Jodi has since been able to return to work part-time.
Since then, they've started a foundation – Shake It Off – to raise awareness of PD and the need to exercise to help manage symptoms. Studies and anecdotal evidence have shown exercise to improve symptoms of Parkinson's, and Jodi said she's a living example that it works. She sticks to a regimen of cycling, weight training and laughs at the fact that, as she says, "Of course I got the one disease that requires vigorous exercise."
Chris signed them up for Fox Trial Finder, MJFF's online clinical trials matching tool, shortly after her diagnosis, and Jodi said she's waiting to find the right trial for her to participate in. Many trials need PD patients who take medications, so she doesn't qualify. Once she finds an exercise program, "I'd be all in," she said. Jodi is also signed up to be an ambassador for Fox Trial Finder and helps to spread the word to her local community.
When Jodi was first diagnosed, she said she withdrew into a hole. When a second opinion said she didn't have PD, Jodi said she became positive and upbeat again. But once a DATSCAN confirmed the diagnosis, she became depressed, tired and withdrawn again. "Through exercise and not reading the end, I can rewire my brain," she said. And she wants to help others get there, too.
"I needed a passion in life," Jodi said. "This kind of dropped in my lap. It all happens for a reason. Hopefully, I can be a poster child for Parkinson's and get people involved."
Join Jodi and Chris in their quest to help people live well with PD and participating in clinical trials by becoming one of the more than 24,000 volunteers who have already registered by visiting www.foxtrialfinder.org.
Kate Harmon is a guest blogger for FoxFeed and profiles members of the PD community who have participated in clinical trials when she's not working as a newspaper editor. Her father has Parkinson's and her entire family is involved in the fight. Check out their family blog for more of these PD warriors, www.pcrfinc.com.