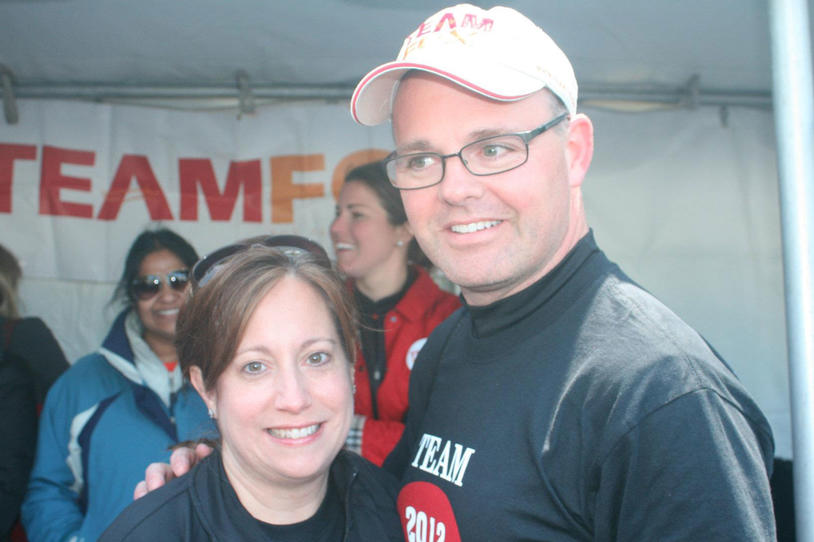 I had been working in the Michael J. Fox Foundation offices for two days before I got my first request to run a race for Team Fox. 'Would I like to run the New York City Half-Marathon on March 18th?' they wanted to know. A half-marathon – 13.1 miles… There were many days during my Pacific Crest Trail run that 13 miles was less than quarter of the distance I traveled.  I averaged more than three times that distance every day, for two months. This should be simple, right?  But I wasn't so sure. It's been almost 5 months since I ran my last steps to the Mexican border and since then I've been a lot more focused on cultivating my couch-sitting muscles than maintaining my running ones. Seriously, I have run a total of 10 miles in the 4-plus months since the PCT. Part of it was physical – I still have 8 numb toes from my days on trail, the other part mental – haven't I run enough this year, or maybe this lifetime? Anyway, wanting to make a good impression on my new employers, I agreed to run.

Just a few hours later (I think I was at my desk, looking at my schedule, wondering when people with '9-5s' find the time to exercise), Stephanie Paddock showed up with a great idea. She suggested I run alongside another Team Fox member in the race; John Ryan.
There are a lot of incredible people that make up TeamFox. More than 1,500 incredible people actually, but John Ryan has to be one of the most inspirational. I learned about him on the Team Fox website earlier this year, even before I started working at the Foundation. I also heard his named floated around the office so many times in my first few days of work that I could have sworn he was a co-worker. John was diagnosed with Young Onset Parkinson's disease in 2010.  Instead of letting his diagnosis get him down he has used it as a catalyst for some pretty amazing things. Over the last year John has competed in numerous 5k races for Team Fox, raising more than $7,000 to date, and on March 18th, he'll get the opportunity to fulfill a lifelong dream of completing a half-marathon. In his own words; "Who knew it would take a Parkinson's diagnosis to get me off my butt!"

Perhaps I know better than some what true inspiration can allow us to accomplish. On the PCT, I put my Mom's struggle before mine, pushing well past what I thought were my physical limits. Learning that I had the opportunity to run with John, my 'struggles' were once again put into perspective. I'll be racing to shed the rust from a few months' inactivity, but John will be racing against his own PD symptoms. Knowing that, and knowing that John will be at my side for all 13.1 miles, this race no longer seems daunting.

John and I have been exchanging e-mails over the last week. Man, is he positive. He always signs off by saying "I AM DOING THIS ONE WAY OR ANOTHER. I AM CROSSING THAT FINISH LINE." Well, John, so am I, thanks to you.

If you want more of John's positive attitude check out his TeamFox page and help him reach his fundraising goals, and to learn more about why I'm running check out mine!