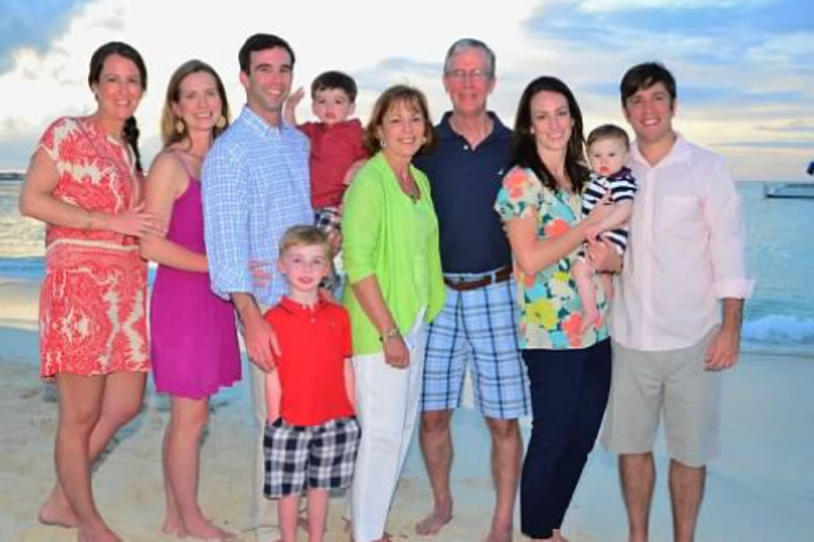 Team Fox member Tom Kober and his family plan to host their very first Team Fox event this May. " Tee Off Fore Parkinson's" will be held at Royce Brook Golf Club in Hillsborough, NJ.We caught up with Tom to get the inside scoop on his event and here's what he had to say.
TF: What made you decide to do a Team Fox event?
TK: I, and my very supportive family, had talked about a fund raising event for some time.  We finally turned words into action when John Schmitt (my college roommate with whom I have been best of friends for 43 years), knowing of my desire to run an outing, and realizing a spark was needed to advance the cause, actually booked the date and location and told me about it after the fact. Collectively, we immediately jumped on board and have been going full steam ahead ever since. 
You may recall when we first met at your office that I listed the top three reasons I chose The Michael J. Fox Foundation for Parkinson's research as the charity that I sought to benefit by virtue of our time and effort. The reasons remain, namely: 1. Michael J. Fox is THE most visible and admired spokesperson on behalf of all those afflicted with or affected by PD with his tirelessly energetic advocacy about seeking to find a cure – at the soonest; 2. If our team agreed with the fundraiser, I knew they would seek to raise as much money as is practical for a "first time event." Hence, I wanted to rest assured that the money raised would be used for research and not excessive administrative overhead. MJFF fits that bill with its very reasonable 11% administrative margin; and 3. Having seen MJF give numerous interviews, I know that he reveres family and friends and truly enjoys golf, refusing to let PD interfere with any of the foregoing – characteristics that make us kindred spirits, of a sort.
TF: This is your first Team Fox event, what are most excited about? Most nervous?
TK: I am most excited, indeed humbled, by the absolutely phenomenal response that we have received from family, my former Seton Hall University teammates and other classmates, friends and colleagues (of old and recent vintage) as well as the broad and very supportive contingent of friends of my immediate family. I am mildly nervous about overselling participation with the result being overcrowding (concededly, a good problem to have.)
TF: Tell us a little more about your event?
TK: The event is a golf outing to be held, rain or shine, on Friday, May 9, 2014 at Royce Brook Golf Club in Hillsborough, New Jersey. Participants may avail themselves of all the course facilities, lunch, cocktails, buffet dinner, golf related prizes, raffles and brief commentary about the day's primary purposes of not only raising funds but generally advancing PD awareness – all leading one day soon to a cure!
TF: Is anyone in your family a golfer?
TK: Yes – most of our family enjoy the game, ability or lack thereof notwithstanding.
TF: What's the best part about planning a Team Fox event? The hardest?
TK: Clearly, the best part of the planning from my vantage point has been watching, with incredible pride, the work, teamwork, enthusiasm, knowledge and maturity exhibited by our children and their spouses. The hardest part is keeping up with them as we try to please everyone who attends or who would like to attend, space permitting.
TF: Any advice to Team Fox members and supporters who are thinking about doing their own golf event?
TK: Surround yourself with great people (related and not); start early and "pound the pavement" for charitable sponsors at all levels and amounts never underestimating the generosity of people with whom you interact and then try to sit back and enjoy the event – knowing that the purpose is noble and the effort was superb.