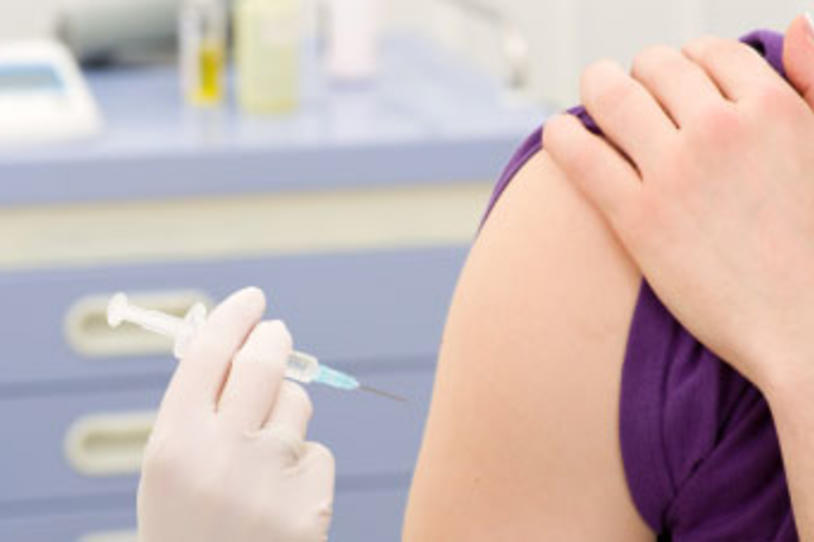 A vaccine to slow or stop Parkinson's – which received early funding from The Michael J. Fox Foundation – is safe and induces antibodies, reports a recent paper. Researchers recently completed a randomized first-in-human study of UB-312, a vaccine they hope will prove effective against Parkinson's. This phase of the study, completed by Vaxxinity as part of an ongoing clinical trial, examined the effectiveness and safety of the vaccine in blocking toxic build-ups of the alpha-synuclein protein – a pathological hallmark of Parkinson's and a priority target for drug development. 
Simply, vaccines are used to induce antibodies in the body to fight against harmful activities. MJFF funded efforts to develop methods to assess whether the antibodies produced in vaccinated individuals effectively neutralize and reduce abnormal alpha-synuclein build-ups. Vaxxinity tested Protein Misfolding Cyclic Amplification (PMCA) as a measuring tool to detect the effectiveness of the vaccine and received positive results. Those results facilitated the most recent study to ensure human tolerability. 
The in-person study enrolled 50 eligible, participants without PD who received three rounds of the vaccine or placebo injections at weeks one, five and 13. Of the 50 participants, 23 received all 3 doses and concluded that the vaccine was generally safe, well tolerated and induced anti-alpha-synuclein antibodies. With these results, researchers hope this vaccine can reduce or even block alpha-synuclein build-ups and prevent neurodegeneration (the cause of motor degeneration and non-motor symptoms). To understand more about the implications of alpha-synuclein aggregation in PD, refer to our Ask the PhD: Understanding the Forms of Alpha-Synuclein.  
Researchers will further evaluate participants for the next steps. These results bring excitement to the PD community as we move forward with the goal of developing effective treatments and therapies to slow or stop the progression of Parkinson's disease.  
This vaccine trial is not currently recruiting. Visit Fox Trial Finder for ongoing clinical studies. 
MJFF continues to support innovative research advancements across the field of Parkinson's research, and you can help. Whether you have Parkinson's or not, join the study that could change everything. PPMI is open to anyone over age 18 in the United States. Men over age 60 are especially needed. 
Recently diagnosed with PD or living outside the U.S.? Connect with the PPMI team.