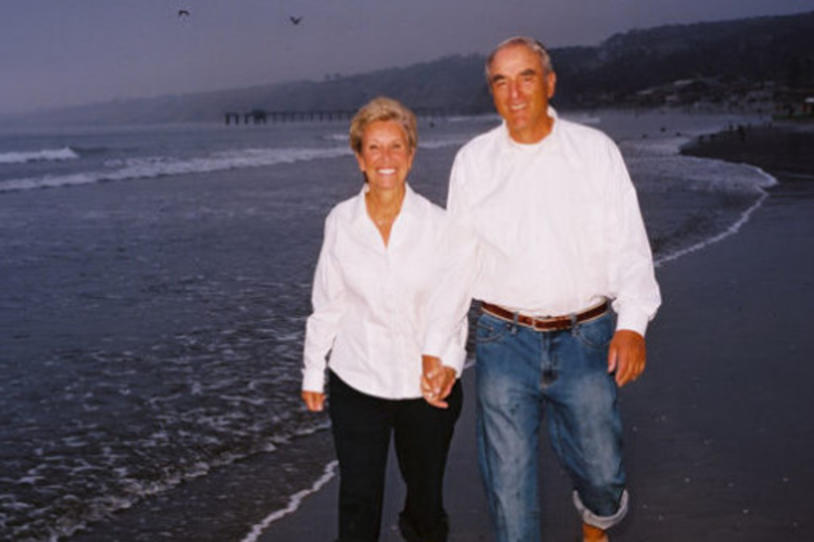 While thumbing through their passports, Barbara and Lee Mendel of Denver, Colorado, recalled travels as a couple: to Africa on safari and, most recently, to Mexico. But there's one journey their passports can't document—living with Lee's Parkinson's disease and Lewy Body Dementia (LBD), a type of Parkinson's-related cognitive dysfunction.
Ten years ago, Lee was diagnosed with Parkinson's. On a road trip to Oregon four years ago, Barbara started noticing "strange things." Lee kept misreading road signs on the drive, and couldn't keep the scores straight when they played golf or gin rummy. Soon they learned the cause: Lee had Lewy Body Dementia.
LBD is marked by a decline in memory and/or intellectual functioning severe enough to interfere with one's daily social or professional life. It can include difficulty with executive reasoning (involved in multitasking and problem-solving), changes in personality and mood, loss of attention, and visual hallucinations.
The Mendels were devastated by the news. "Life really changed at that moment," Barbara says. At first, they didn't want to admit the truth to themselves or to others. But, with time, they would both learn to adapt. As they became more open with friends and family about Lee's dementia, they've been surprised—by the reactions and lack of knowledge. Even within the Parkinson's community, many have never heard of Lewy Body Dementia and resist talking about the cognitive challenges for people with PD. Others often want to attribute symptoms of Lee's dementia to simply growing older, Barbara says. "This is why it's so helpful when someone else says, 'I noticed this in Lee, too.' It can be a lonely world as a caregiver, and it makes such a difference when you start talking about it."
Like Parkinson's, Lewy Body Dementia is progressive. While Lee has always been a fun person, Barbara says, his child-like side has become more pronounced. She admits getting frustrated. "But if I can laugh about it, he laughs, too. You have to keep your sense of humor. And I remind myself, 'It's not him, it's the disease.'"
While they feel lucky Lee doesn't have hallucinations, they have experienced scary moments. Within the last few months, Lee was a victim of fraud, sharing their personal and financial information on the phone. Barbara wonders, "What would have happened if I wasn't there to intervene? I can't put him in a bubble."
She wants to do whatever she can to help raise awareness across the Parkinson's community—and beyond—about Parkinson's-related cognitive dysfunction. The Mendels have learned to speak up among their friends, when they have noticed potential signs of either disease. Their philosophy is the sooner you know what you're facing, the sooner you can do something about it. For Lee, staying active both physically and socially has been essential to maintaining his quality of life.
"If there were a better treatment than what's available now, we'd go for it in a heartbeat," Barbara says. "While it might not be able to help my husband, it could help others like him. That's something we both want."
She continues, "Today, I look at Lee with even more respect. I see how he's been able to adjust—to living with Parkinson's and dementia. But he's still having fun and hasn't lost his great self-image. Now that is a special man."