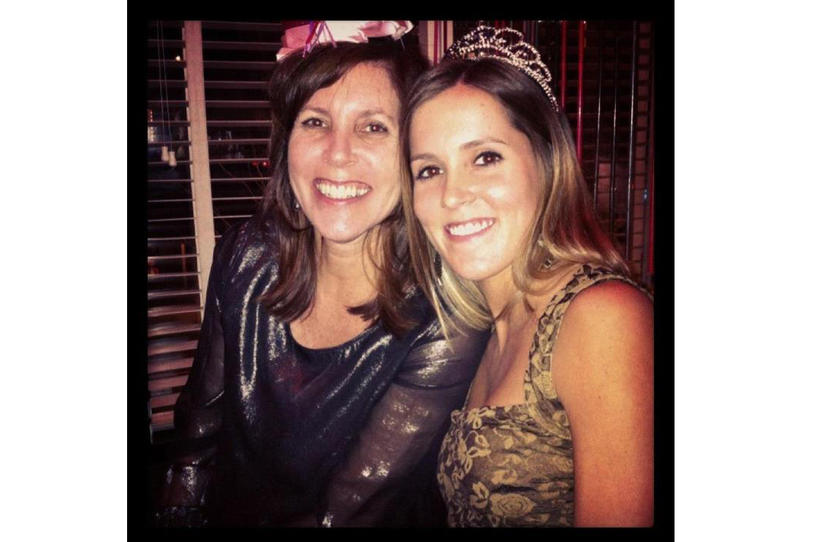 Kelsey Zeswitz has always looked up to her mom, Chrissie. Now more than ever, Kelsey draws strength from her mom's optimism and determination to not let Parkinson's slow her down. Since Chrissie was diagnosed with young onset Parkinson's disease (YOPD) in summer 2010, Kelsey has seen her persevere with an active lifestyle and positive attitude. "I think I struggled more with it than she did," Kelsey notes of her mom's diagnosis.
To honor her mom and to show her how proud she is of her strength and optimism, Kelsey is hosting her first ever Team Fox event, the Lehigh Valley Fox Trot 5K at Lehigh University on Sunday, October 28th. A senior at Lehigh University, Kelsey has enlisted the help of her field hockey team and others within the student-athlete community to organize this event.
"From a young age, my mom has implanted in me a love for being active. [She was] one of my first dance teachers, and [has always been] my biggest fan [at] every single one of my field hockey games. I want to finally thank her and honor her for being the strongest woman I know, even in the midst of the curveballs PD is trying to throw her way," Kelsey explains. "I also really want to bring awareness [of Parkinson's] to the Lehigh community, especially to the student-athlete body here. We so often take the gift of being able-bodied for granted, and learning more about this disease I think will put things in perspective and make people want to get involved in something bigger than themselves. I would love to know that this community made a contribution to finding the cure for PD."
If you're interested in participating in the Lehigh Valley Fox Trot 5K on October 28th, simply visit Kelsey's Team Fox page and make a $20 donation to secure your spot.