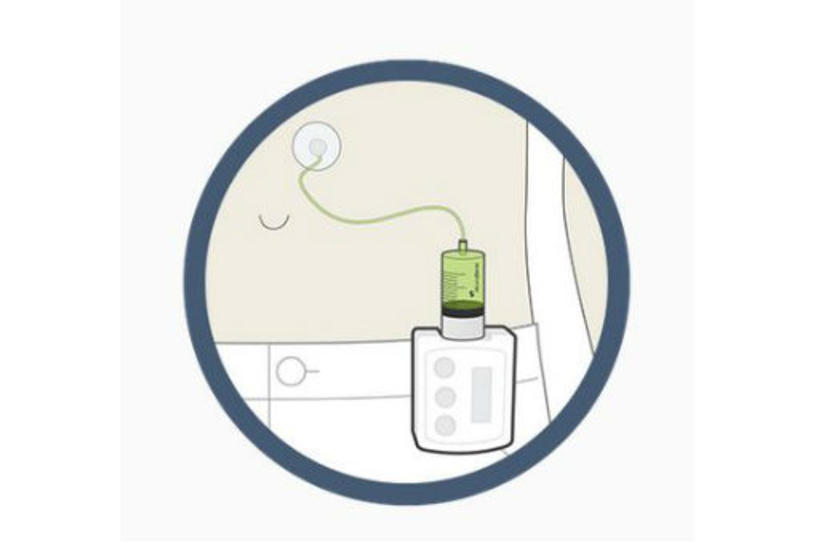 A belt-worn pump that delivers levodopa/carbidopa continuously under the skin may help alleviate the motor fluctuations associated with traditional, oral therapy.
Israeli company Neuroderm recently announced that it saw clinically significant levels of levodopa in plasma in a Phase II trial of its pump system to deliver a liquid form of levodopa/carbidopa. The Michael J. Fox Foundation funded this study.
Neuroderm is also testing a pump-patch product to deliver the drugs under the skin. That product resembles a nicotine patch with microneedles to inject the drug. The pump from the company's latest study is similar to an insulin pump for diabetes.
"Maintaining consistent levodopa concentrations has been the most significant hurdle in Parkinson's disease therapy," said Sheila Oren, MD, NeuroDerm's Vice President of Clinical and Regulatory Affairs and principal investigator on the study.
The current gold standard, levodopa is a compound converted to dopamine in the brain, replacing the neurotransmitter that controls movement and that is lost in Parkinson's disease. The oral form of levodopa is absorbed into the bloodstream only in a small part of the intestine then must travel to the brain. Carbidopa helps avoid the breakdown of levodopa along its journey.
Over time, levodopa loses its efficacy and symptoms return before it's time for another medication dose. Patients can't take an unlimited amount of levodopa because too much causes debilitating side effects such as involuntary movements called dyskinesia.
"These results add to the growing body of clinical data confirming our thesis that continuous, subcutaneous delivery of levodopa/carbidopa leads to more consistent therapy, which we expect to have a dramatic effect on patient outcomes and quality of life," said Oded S. Lieberman, PhD, CEO of NeuroDerm.
Listen to a podcast on motor fluctuations with levodopa and strategies to even them out.
Read more in the company's press release.