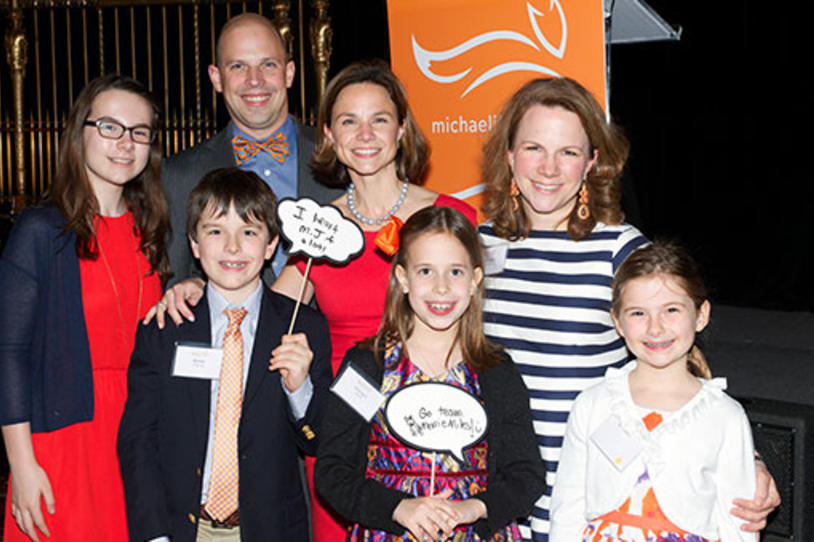 It is our pleasure to announce the 10th Annual MVP Awards Dinner will be held on April 15, 2016, in New York City. Please note that the fundraising minimum to receive a formal invitation is $4,500 for all fundraising efforts in 2015.  We are looking forward to the evening and appreciate your continued support. - Team Fox
On April 11, Team Fox hosted its 9th Annual MVP Awards Dinner in New York City sponsored in part by UCB. With nearly 450 guests in attendance, this special evening recognized Team Fox's top 2014 fundraisers whose collective efforts raised over $7 million for Parkinson's research.
It's always hard to fully capture the magic of our MVP Awards Dinner, but we hope the following highlights some of the inspiration, love and support that truly thrives at the center of that evening and in the hearts of our Team Fox community:
As our Team Fox community continues to grow, so do our fundraising goals. With 100% of Team Fox proceeds going directly to research, we have an opportunity to encourage new and returning members to boost their impact on funding projects that will speed better treatments for Parkinson's. As such, please note that the fundraising minimum to attend the 10th Annual MVP Awards Dinner in April 2016 will be increasing to $4,500. 
This dinner allows us a unique occasion to recognize the outstanding hard work and dedication of our top members; we hope to see you next April!