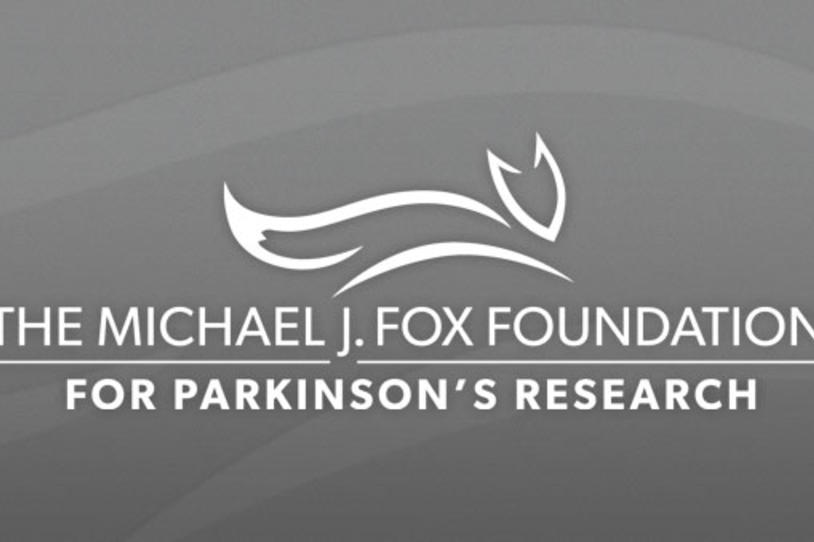 Meet Team Fox member Charles Banov from Charleston, South Carolina. A retired physician, Dr. Banov was diagnosed with Parkinson's disease (PD) in 2002. Since then, he and his wife, Nancy, have turned their attention to raising funds and awareness for PD research.
Dr. Banov recently released his second novel, "Love is Two People Talking." Taking inspiration from his own life, the book is a story about love and communication—and one that aims to encourage Parkinson's patients to focus on the positive points in life. The book centers on Sam Geller, a man in his 80s who moves in with his son after his Parkinson's symptoms prevent him from living independently. He ends up spending time with his granddaughter, Peggy, who has Rett Syndrome—a developmental disability that is also close to home for the Banovs. Nancy and Charles' daughter, nearly 50-years-old now, has had the disease for the majority of her life.
Charles and Nancy will donate 100% of the profits from the sale of his book to Team Fox. Charles shared with us his experience with Parkinson's disease and what inspired him to write "Love is Two People Talking." Visit Charles' website to learn more or to order a copy of the book.
Team Fox: How has your Parkinson's diagnosis changed your life?
Charles Banov: Even though I had many of the symptoms of Parkinson's for at least 12 years, they were at first only a minor inconvenience and did not interfere with my daily activities or the quality of my life. As a physician, I realized that this was a slowly developing hurricane which would eventually strike. For about 2 years, I did well with medication. Then I found that I needed more treatment to keep me functioning.  My response to medicine was good but the side effects were troublesome. I was particularly concerned that I would become too sedated while driving.
At this point, the winds of this impending storm were still not too damaging and were restricted to a few incapacities such as difficulty with cursive writing and the loss of ability to swim. Suddenly I moved from being the healer to being the dependent patient.  I began to lose my balance and fall easily. I started to experience uncontrollable drooling which was very embarrassing when I was out in public. It took me much longer than before to get ready to go anywhere and I was usually late for appointments.  As a consequence of not being able to write cursive, I needed someone to write for me. At book signings for my memoir, I couldn't sign my name. Because my symptoms became so severe, I had to retire years earlier than I planned.
TF: What inspired you to write this book?
CB: There are many self-help books and educational materials available for Parkinson's patients and families.  I wanted to reach out in a different way to the many people whom the disease has affected.  I wanted to write a book where many of the concerns and fears of persons with Parkinson's could be addressed by characters in a novel with similar problems. I wanted to convey that PD is not the end of the world, and that one can still lead a happy and fulfilling life. PD can take away some physical abilities, but not all, and that the condition actually makes one appreciate the abilities that remain even more.  In my own small way, I wanted to contribute to increasing awareness and understanding of Parkinson's and to raise funds for research through sale of the book.
I wanted to get my optimistic message to readers that PD can inspire them to appreciate what they have and that help is available through family, friends, and support groups.