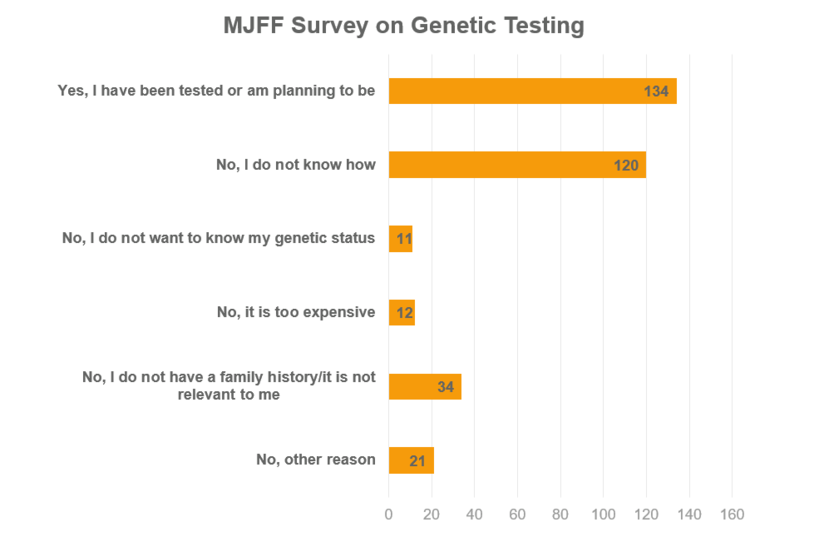 A survey by The Michael J. Fox Foundation (MJFF) found nearly 40 percent of respondents do not know how to be tested for Parkinson's-related genetic mutations.
Our online clinical study Fox Insight offers genetic testing to participants with Parkinson's disease living in the United States. Through a collaboration with consumer genetics company 23andMe, eligible participants can receive access to the 23andMe Health + Ancestry Service at no cost. The service reports on mutations in two genes linked to Parkinson's risk: GBA and LRRK2.
At this time, Fox Insight does not offer testing for people without a Parkinson's diagnosis. But you can speak with your physician about how to get tested.
The survey is embedded in a recent Foundation webinar on genetics and Parkinson's, which you can watch on demand anytime. As of July 19, more than 300 people had answered a question about genetic testing. The results are helping us understand and deliver the information you need.