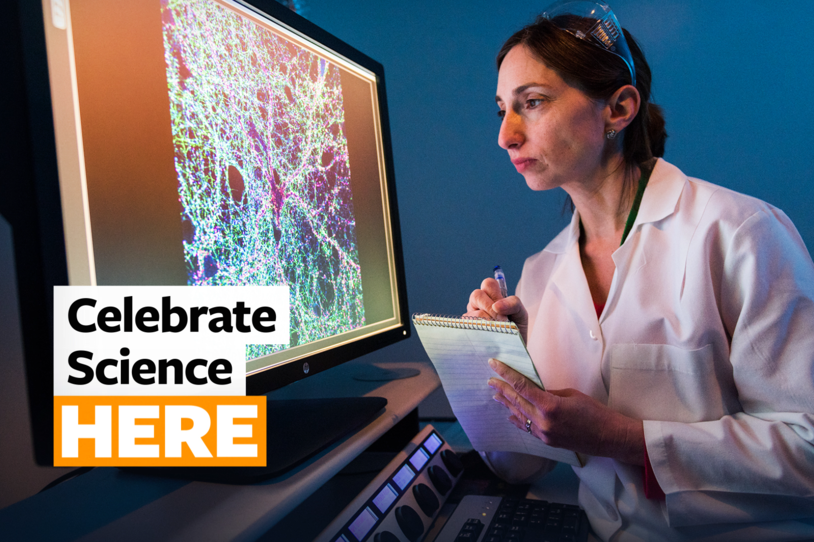 Whether you're a person with Parkinson's, a family member or a researcher, and no matter where you are in the world, we want you to know that we're HERE. Since The Michael J. Fox Foundation (MJFF) first opened our doors in 2000, we've led the charge toward a world without Parkinson's disease (PD). And we won't stop until the job is done. That's why we're here. Until Parkinson's isn't.
Join us to celebrate 20 years of research progress — and 20 years closer to a cure — through a multitude of virtual opportunities this fall and through end of year. We know this year may look like no other, but together, we have continued to push critical Parkinson's research forward.
"Connection and community are more important than ever right now. They offer us a sense of comfort and hope for the future," said Larry Gifford, MJFF Patient Council member and host of MJFF's Parkinson's Podcast. "I'll be the first in the (virtual) line as the Foundation rolls out its orange carpet and invites us all to engage with other patients, families and supporters worldwide."
From athletic events to cozy online conversations, there's something for everyone in MJFF's "Celebrate Science HERE" campaign. Here is a sampling of the offerings to come this fall. Make sure to mark your calendars and learn more at michaeljfox.org/here.  
Lace up your sneakers from home for our first-ever  Virtual 5K / 10K. From October 2-4 you and your family can run, walk and raise critical funds for Parkinson's research from anywhere in the world, on your own time.
Gather the family together on October 5 for a special Founders Fireside Chat featuring MJFF Founders Michael J. Fox and Debi Brooks. Host Clifton Leaf, editor-in-chief at Fortune, will discuss the important role people living with Parkinson's play in speeding a cure.
Tune in for our Third Thursdays Webinar, "What to Watch This Election Season," on October 15 as experts walk through a roll call of the government programs that are a priority to advance Parkinson's research and care.
"While we don't celebrate anniversaries, what we do want to celebrate and highlight is all the progress and impact that we've made together in a relatively short time," said Holly Teichholtz, MJFF chief marketing officer, discussing the HERE campaign on the Foundation's latest podcast. "Twenty years is not that long in the scheme of things, but we have lots of things to point to with a tremendous amount of hope"
Ready to join us and the MJFF community this fall? Sign up HERE for the latest invites to our upcoming virtual events or to watch events on-demand.