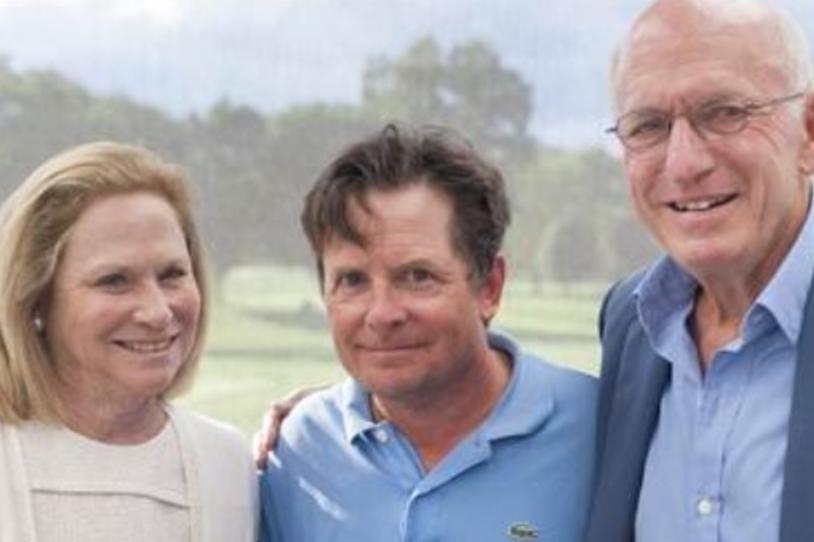 Today, The Michael J. Fox Foundation for Parkinson's Research (MJFF) and The Bachmann-Strauss Dystonia and Parkinson Foundation (BSDPF) announced a new collaborative research alliance to raise awareness and deepen investment in advancing dystonia and Parkinson's disease (PD) research.
The alliance, effective January 1, 2015, will include the transition of BSDPF's daily operations to MJFF, refocusing its funding in support of an annual prize, the Bachmann-Strauss Prize for Excellence in Dystonia Research.
Dystonia affects a relatively limited population of people, making it challenging to generate awareness and attract funding for research. The new Bachmann-Strauss Prize for Excellence in Dystonia Research is designed to expand public awareness, acknowledge key scientific discoveries, and incentivize the work of dedicated researchers in dystonia.
Many of the most important advances made in understanding dystonia have come from PD research, including the work MJFF is doing in basal ganglia circuitry and deep brain stimulation that has benefitted dystonia patients significantly.
BSDPF and MJFF have shared a productive working relationship for nearly a decade, collaborating on major studies, sharing scientific advisors (including members of MJFF's Scientific Advisory Board) and funding many of the same researchers. While MJFF remains solely dedicated to ensuring the development of better treatments and ultimately a cure, for PD, the Foundation brings a proven track record of leveraging significant resources in areas that overlap between PD and dystonia research.
"Partnering with BSDPF allows us to deepen our work together in support of high-impact scientific findings that will benefit both dystonia and Parkinson's patients," said Todd Sherer, PhD, CEO of The Michael J. Fox Foundation.
To learn more about dystonia and the overlap in research toward improved therapies for both dystonia and PD, register for MJFF's October Third Thursdays Webinar, taking place on October 16, 2014.