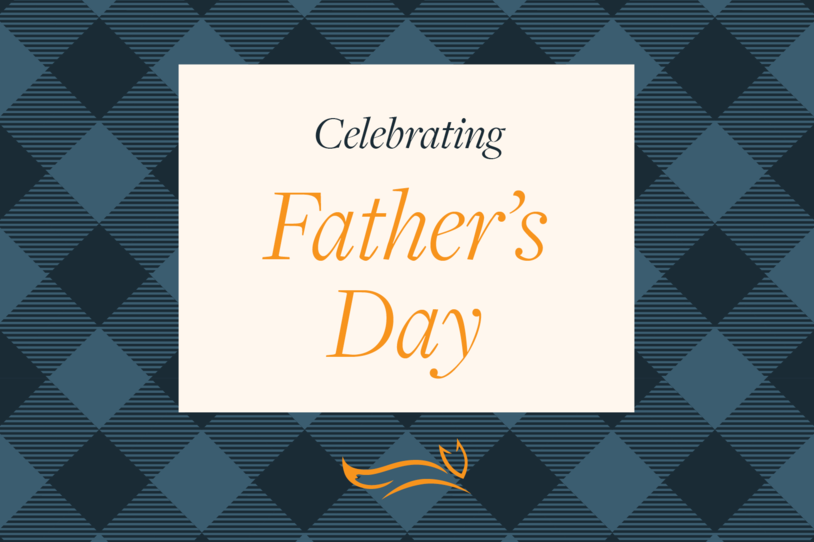 The Parkinson's journey — much like fatherhood — can come with lessons on acceptance, love and resilience. And many people with Parkinson's and their families know that it takes a team of support to navigate daily aspects of the disease. To help honor all dads in the Parkinson's disease (PD) community this Father's Day, The Michael J. Fox Foundation (MJFF) is celebrating fatherhood. (And, in case you missed it last year, watch MJFF's virtual Father's Day roundtable featuring a conversation between three adult children to discuss how they've navigated having a father with PD.)
Diagnosed with young-onset PD at 30, MJFF Patient Council member Bryan Roberts of Ithaca, New York, was initially concerned about the ripple effects of Parkinson's on his daughter Avery. He looked to a familiar face for guidance — Michael J. Fox's son, Sam — who has said: "Growing up, it wasn't Dad who has Parkinson's disease. Dad was just Dad." Bryan has channeled this sentiment into his parenting approach today:
"Being a parent, similar to Parkinson's can be very humbling. My daughter won't know what I was or what I am not, she will just know that I'm her father. Parkinson's may sometimes feel like a disease of diminishment, but doesn't have to be. Some roles, like that of a parent, are too big to be diminished."
Lacing up her sneakers in tribute to her dad who lived with PD for over 25 years, Team Fox marathon runner Dilcia Lewis of Monroe, New Jersey, hasn't let her motivation to run for a cure slow down, even during a pandemic. Today, Dilcia has an ambitious goal to run/walk 1,000 miles in 2021 and use her "All for Papa" fundraiser to help raise $10,000. Dilcia shares how the memory of her father pushed her to new limits:
"I never thought I'd have the guts to run a marathon. Running was how I grieved — I would hit the pavement and run for miles — I laughed, I prayed, I'd cry, but it was a way to connect and remember my dad as the strong vibrant man he was."
Diagnosed with PD in 2009, Andy Katz, 74, of Owing Mills, Maryland, has taken on the Parkinson's journey by embracing his role as a clinical study participant. With his love for family and commitment to accelerating a cure, Andy shares why he decided to join the Foundation's landmark study, the Parkinson's Progression Markers Initiative (PPMI):
"I have two sons and three grandchildren. I have Parkinson's — my father had Parkinson's and my wife's grandfather had Parkinson's. I participate in Parkinson's studies so that my kids and grandkids won't have to in the future. For me, participating in research is about knowing everything I can about the disease that impacts me and know where we're heading in research development."
PPMI is on a mission to understand who's at risk for Parkinson's by studying people who don't have the disease. Relatives of those with Parkinson's are critical to the study, helping us better understand the role genetics play. You can make a difference for your loved one — and so many others. Take a short survey at michaeljfox.org/PPMI.
MJFF Patient Council member Bryan Roberts with his daughter Avery.

Team Fox marathon runner Dilcia Lewis alongside her father who lived with Parkinson's for over 25 years.

PPMI study participant Andy Katz running/walking alongside his wife and and Parkinson's advocate.