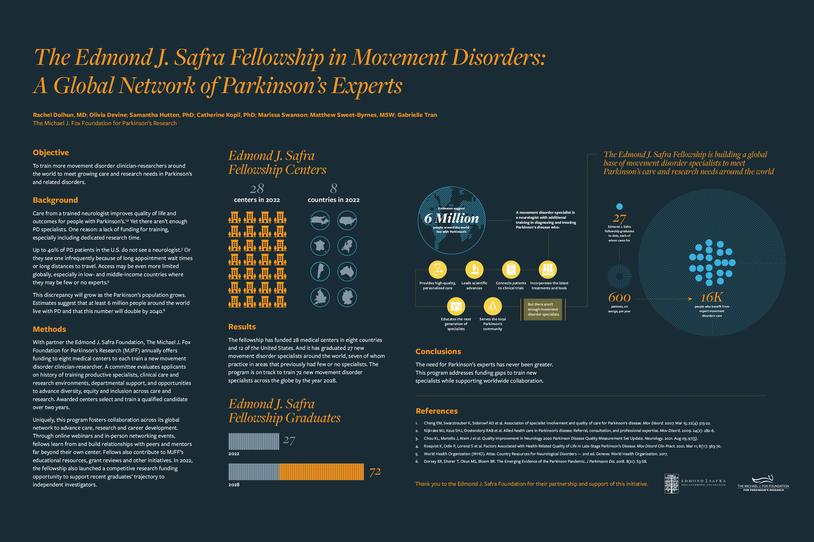 Recently, The Michael J. Fox Foundation's (MJFF) Senior Vice President of Medical Communications and Movement Disorder Specialist Rachel Dolhun, MD, presented at the International Congress of Parkinson's Disease and Movement Disorders. The annual conference draws thousands of movement disorder physicians, scientists and drug developers from all corners of the world. This year's event, held in Madrid, Spain, welcomed both in-person and online attendees to learn the latest in movement disorders and collaborate to enhance care and fuel research.
Dolhun discussed the Edmond J. Safra Fellowship in Movement Disorders, a collaboration between MJFF and the Edmond J. Safra Foundation. The program aims to increase patients' access to expert care and maintain momentum in research progress by building a global network of movement disorder clinician-scientists. To date, the Fellowship has funded 28 medical centers across eight countries and graduated 27 new movement disorder specialists, seven of whom practice in underserved areas. The program is on track to train 72 new specialists around the world by 2028.
Download the 2022 Edmond J. Safra Fellowship publication to learn more about the program and this year's graduating class.