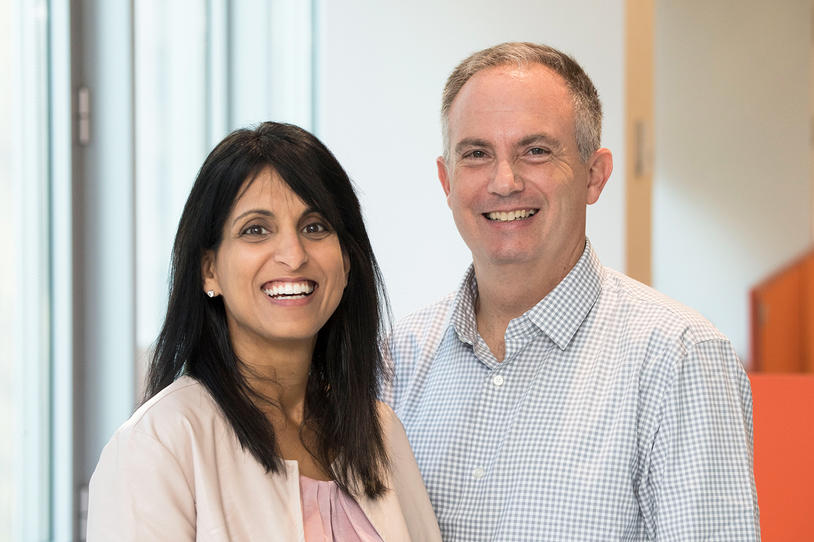 Receiving a Parkinson's disease (PD) diagnosis can lead to a variety of queries and emotions. At The Michael J. Fox Foundation (MJFF), we know everyone's PD journey is different when it comes to disease onset, progression and symptoms, but often many patients have the same questions about navigating life with Parkinson's.
In our latest resource, "If I Knew Then What I Know Now: The Michael J. Fox Foundation Patient Council's Guide for People Newly Diagnosed with Parkinson's," we asked the experts – people who have been living with PD – to offer insights, wisdom and practical strategies to individuals who are searching for answers.

Meet the five members of MJFF's Patient Council who authored the new peer-to-peer resource and offer their tips for a new PD diagnosis:

Anna Cohn Donnelly, DPH, from Winnetka, Illinois, faculty member at the Kellogg School of Management at Northwestern University, who was diagnosed at 65 shares her advice:
"I know that a Parkinson's diagnosis is shocking. It can take time to accept it. My advice for anyone newly diagnosed is to give yourself that time."
Lynn Hagerbrant, RN, BSN, who was diagnosed with PD at 54 and is a caregiver for her mother who was diagnosed at 78, shares how she remains active in her community:
 "Take a deep breath and realize you can live well with Parkinson's."
Soania Mathur, MD, a retired family physician living in Ontario, Canada, explains her outlook on acceptance following her diagnosis with young-onset PD at 27:
"Recognize that you may not have a choice in your diagnosis, but how you face those challenges is yours to determine."
Bret Parker, JD, from New York City, who was diagnosed with young-onset PD at 38 and is an active Team Fox marathon runner, provides his advice for those newly diagnosed:
"Try to exercise, spend time with supportive friends and family, and keep a good sense of humor."
Israel Robledo, special education teacher from Midland, Texas who was diagnosed with young-onset Parkinson's at 42, is an advocate for increased clinical trial participation. He offers his thoughts for patients on a new journey:
"Take time to come to terms with your diagnosis. Realize that life continues."
MJFF is here to help anyone on their Parkinson's journey process the disease. Our community continues to come together to support one another each step of the way. After you've read the new guide, join us on MJFF's Facebook, Twitter and Instagram channels to share your story on navigating life with Parkinson's to help support others new to the journey.