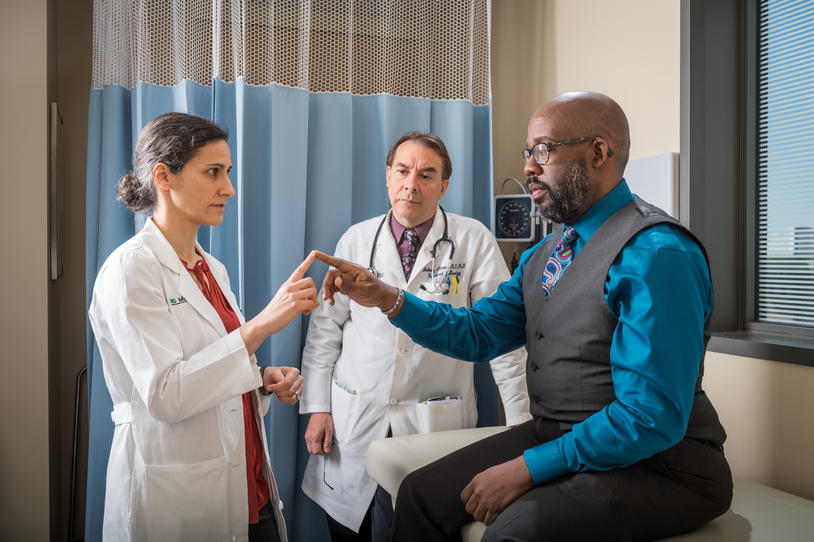 If you live with or care for someone with Parkinson's disease (PD), then you know the importance of building a good care team, which often includes a movement disorder specialist — a neurologist with additional training in Parkinson's and other movement disorders. John Ryan, 51, of Randolph, New Jersey was diagnosed with Parkinson's in 2010 and shared how a specialist changed his approach to PD:
"When we started seeing a movement disorder specialist, it was more an in-depth conversation about how you're feeling, what you're doing to help yourself, and what kind of treatments were out there, or therapies that could help offset those symptoms."
Movement disorder specialists are cornerstones for Parkinson's care. Yet, there can be barriers to seeing a specialist, including long wait times to get an appointment and an unreasonable distance between the clinic and your home. And perhaps the biggest obstacle — there simply aren't enough specialists to meet the growing need.
So, how do we meet this need?
That's where the The Edmond J. Safra Fellowship in Movement Disorders comes in. Launched in 2014 with longtime partner the Edmond J. Safra Foundation, this MJFF-led program annually awards funding to top-tier medical centers around the world to train physicians to become a movement disorder clinician-researcher who can deliver person-centered care while making significant contributions to Parkinson's research through meaningful investigations.
With funding currently spanning 21 world-renowned centers in seven countries, The Edmond J. Safra Fellowship has already graduated 16 specialists, including six who finished their training in June 2020, even amid the COVID-19 pandemic. And with the recent increased funding support by the Edmond J. Safra Foundation, this groundbreaking program is on track to graduate 48 movement disorder specialists by the year 2025.
"The Edmond J. Safra Fellowship in Movement Disorders is ushering in a new generation of urgently needed, remarkably talented Parkinson's care and research specialists," says Todd Sherer, PhD, MJFF CEO. "The commitment and passion of the graduates and their mentors is serving the growing Parkinson's patient population and the pursuit for cures and better treatments. We are honored that our partner the Edmond J. Safra Foundation continues to support this impactful program."
Read more about the importance of a movement disorder specialist on your care team. Then, read more about the clinician-researchers in training and those who have graduated across the world as part of the Edmond J. Safra Fellowship in Movement Disorders.