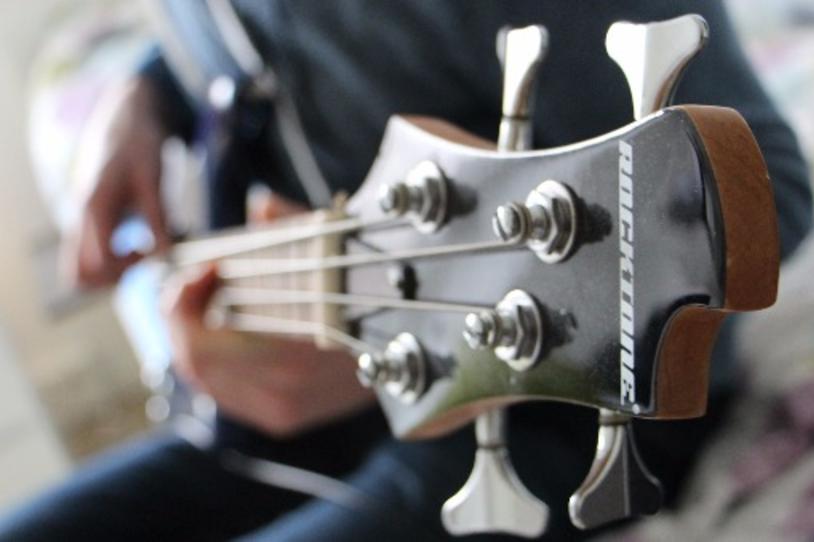 Neil Eisenband of Highland Beach, Florida, enjoys staying active. An avid musician and athlete, Neil plays guitar and basketball. Playing basketball would in fact lead him to a diagnosis of Parkinson's disease – and The Michael J. Fox Foundation.
"While I was on the courts, I began noticing that I couldn't make my hands do the same thing at the same time anymore," Neil says.
The doctor who diagnosed Neil with Parkinson's in 2011 would introduce him to the Foundation, a connection for which Neil is grateful.
"The Foundation has funded research and clinical trials that have successfully delivered symptomatic relief to many people, including me," Neil says.
In the 11 years since his Parkinson's diagnosis, Neil has continued playing basketball and the guitar he loves (medication helps minimize his symptoms). He also boxes and plays the harmonica, an instrument he credits with curing him of dysphagia, a swallowing disorder common with Parkinson's.
"Playing the harmonica strengthens the muscles in the back of the throat," Neil says. "For me, that was as good as speech therapy."
Committed to keeping his Parkinson's under control and building a brighter outlook for others, Neil is a frequent participant in the Foundation's clinical trials.
He feels a responsibility for helping move research forward. "I take that same approach with my charitable giving," he says.
Neil has been making annual contributions to the Foundation since 2014 and has also established a gift in his estate plan as a bequest.
"The Foundation says, 'We're here until Parkinson's is not'," Neil notes. "As someone with Parkinson's, supporting that mission is personal. I want my legacy to help contribute to finding a cure."
Your generous estate gift can help The Michael J. Fox Foundation find a cure for Parkinson's disease. Learn more by contacting the Foundation at 212-509-1524 or plannedgiving@michaeljfox.org.