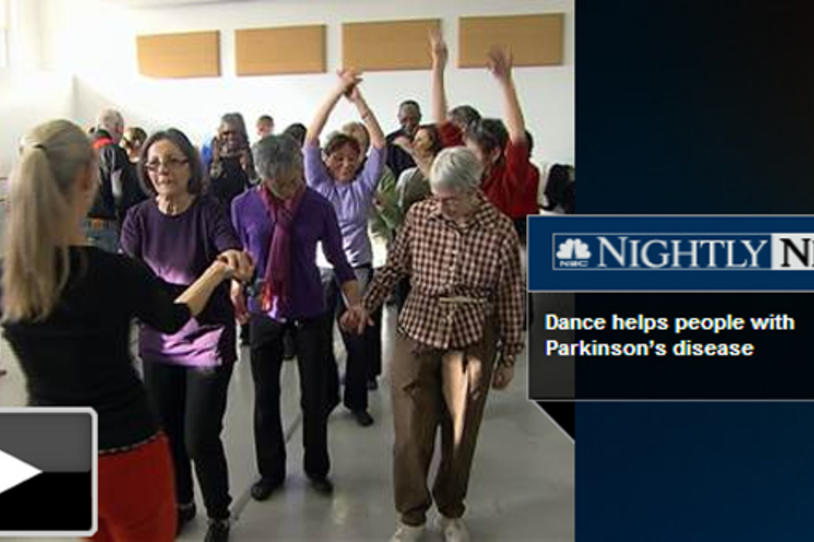 The universal benefits of exercise in helping everyone feel better and improving overall health are well-documented. There is evidence that exercise may hold specific benefits for people with Parkinson's in staying active and relatively limber, and improving balance and motor coordination. 
Chelsea Clinton reported on the topic for NBC Nightly News this week - you can see the video and accompanying article here, as well as a brief excerpt below:
At the Mark Morris Dance Center in Brooklyn, some patients with Parkinson's disease are finding relief from their debilitating symptoms and maintaining their quality of life -- by dancing.
"[Parkinson's] slows people down. It affects their coordination," Dr. Claire Henchcliffe, a neurologist and director of the Parkinson's Disease & Movement Disorders Institute at the New York-Presbyterian Hospital/Weill Cornell Medical Center, told NBC News' Chelsea Clinton. "There's actually a loss of rhythm." Learning complex dance moves such as ballet or tango can counter that.
Charles Tobey, a Parkinson's patient, has been coming to the dance classes at Mark Morris for about six years. "I feel great when I come here and feel like I have something that makes me feel really good about myself," he said.
The Michael J. Fox Foundation offers many ways to get moving while contributing to the pursuit of a cure for Parkinson's. Here's how you can get involved: