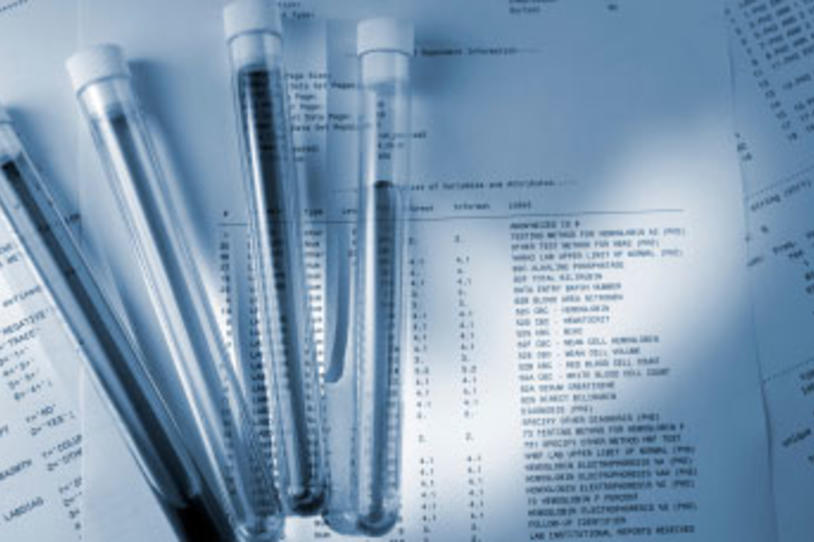 Today, New York Times science writer Gina Kolata tells the story of one family that has lived with Alzheimer's disease over the course of several generations, and their decision to participate in a study called the Dominantly Inherited Alzheimer Network (DIAN).
DIAN is designed to monitor people who have mutations in three genes that cause Alzheimer's and to learn more about how the disease progresses before symptoms occur. Study participants will also receive one of three experimental drugs to test their effectiveness against slowing Alzheimer's.
The Times article chronicles the life of Doug Whitney, and his decision to get genetically tested.  Doug found that he did have the mutated gene, and has decided that he wants to participate in DIAN.
"The first reaction was shock," [Doug's wife] Ione said. The couple had gone through a tense period when Doug was in his late 40s and early 50s, and they kept waiting for him to start showing symptoms of the disease. Ione still remembers a couple of occasions when Doug lost his way on familiar routes.

 

"I thought: Oh, my gosh. This is it," she says. "It is so easy to get sucked into that constant fear." But as the years went by, they put the fear behind them.

Now it is back. "It's kind of like we went through this once already," Ione said. The fear is compounded by thoughts of their two children. Brian, their son, is 40, and is married with a 2-year-old daughter. Karen, their daughter, is 38 and unmarried. Like Doug, Karen decided she had to know and arranged to be tested. She does not have the gene.
The article speaks to a decision-making process that more and more Parkinson's patients are faced with as they consider genetic testing, especially in light of recent research showing that understanding the genetics of PD could have a critical impact in drug development.