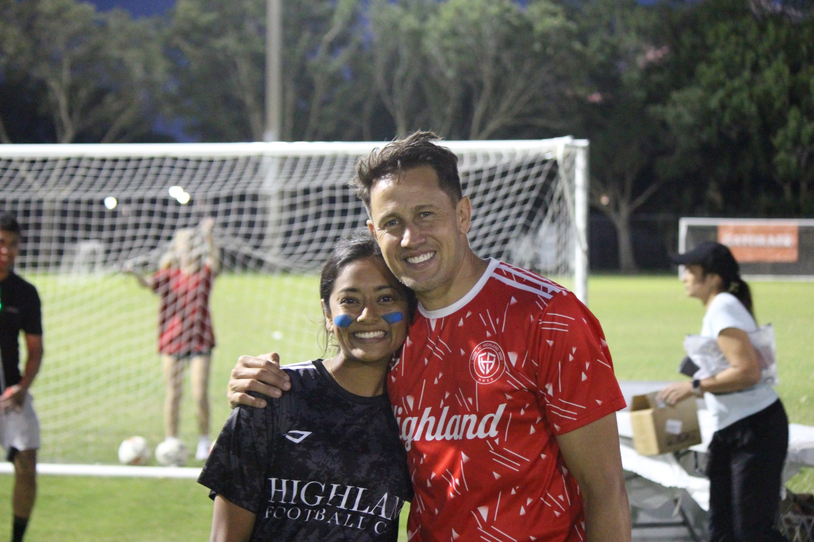 Team Fox members worldwide are turning their passions into successful fundraising events — from hosting pancake breakfasts to organizing golf tournaments and much, much more. In this ongoing series, The Michael J. Fox Foundation (MJFF) asks our Do-It-Yourself (DIY) community about their experiences fundraising and creating events with Team Fox.    
---
Bringing together her local community in Orlando, Florida, high school junior and varsity soccer player Rianna Bissessar organized a 3v3 soccer tournament with her high school soccer coach and donated all registration fees to Team Fox! Over 30 teams participated in the tournament, with players ranging from seven to 19 years old. During the day, players competed for trophies in different age brackets while getting to enjoy pizza, music from DJs and raffle prizes — all donated! Read more about Rianna's inspiration for joining Team Fox and the impact joining has had on her below.  
MJFF: How did you get involved with Team Fox/MJFF? 
Rianna: My grandfather, Rooplal Bissessar, was diagnosed with Parkinson's disease (PD) at 58 years old. After searching for ways I could help him as he was living with PD, my mom found Team Fox and I immediately knew that it was the right fundraising community for me. 
MJFF: Why did you decide to make soccer the focus of your Team Fox fundraiser? 
Rianna: My grandfather loved playing sports with his friends and family, especially soccer. After moving to the U.S. from Trinidad, he began to develop a passion for writing and telling stories. Before he passed in 2021, he would tell me his stories of wanting to become the best soccer player in the world. The one barrier in his way was Parkinson's, the disease that aims to shut down the motor functions of the body: being able to walk, talk, write, eat and much more. Though those primary functions faded over time, his heart was always pure. To honor my grandfather, I wanted to create a fundraising event that not only advocates for awareness of PD but also encompassed some components of the activities he enjoyed. 
MJFF: You're a junior in high school and raised over $10K for Team Fox! What was it like to achieve this amazing fundraising milestone for your first-year fundraising and at such a young age? 
Rianna: When I first started planning the fundraiser, I had no idea that I would raise so much money. Fundraising for research is very important for me because I saw firsthand the events that Parkinson's takes from people. I hope that one day such a detrimental disease will no longer affect people the way it affected my grandfather. When I am older, I hope to be able to help make this change and fundraising is a great start. With the help of my soccer coach, I was able to make my dream come true.  
MJFF: What is one piece of advice you would give other first-time Team Fox fundraisers? 
Rianna: Start planning an event even if it's just a small idea — before you know it, that idea can come true! Don't be scared to start something amazing when you're trying to help others.