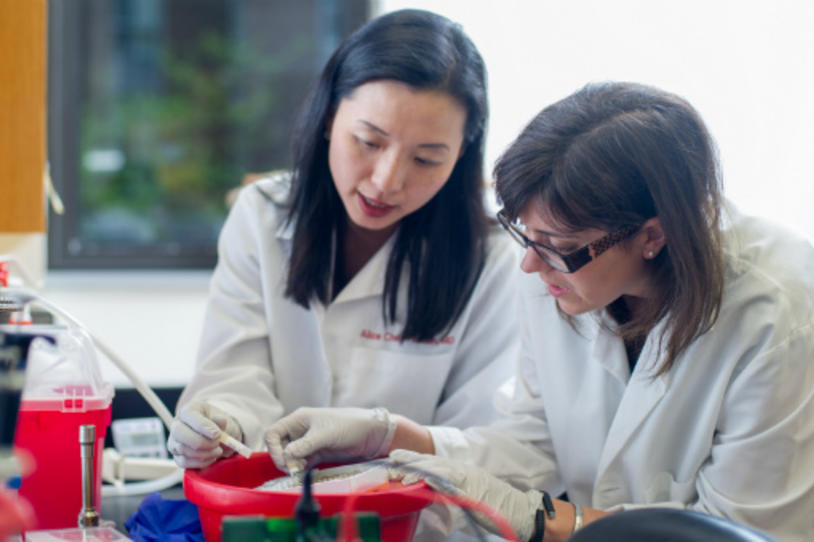 At the annual Internal Parkinson and Movement Disorder Society conference in Hong Kong this weekend, researchers presented results of the NIC-PD trial, an MJFF-supported study evaluating nicotine patches in Parkinson's disease (PD). The investigators reported that nicotine patches do not slow clinical disease progression.
To put this news in context, we discussed the trial and its findings with one of the study's investigators and MJFF scientific advisor, Karl Kieburtz, MD, MPH.
MJFF: Why was nicotine of interest to Parkinson's researchers?
KK: There is strong epidemiological evidence (population studies) that links smoking with a lower risk of developing Parkinson's disease. This is only an association -- there are possibly factors other than exposure to smoking (or nicotine) that could explain the association. But pre-clinical studies also demonstrate that nicotine reduces the severity of illness in Parkinson's models. These findings motivated investigating nicotine in people with PD. Nicotine patches also are low-cost and widely available. These are attractive qualities for a potential Parkinson's treatment.
MJFF: Tell us about the NIC-PD trial.
KK: NIC-PD was a randomized, double-blind, placebo-controlled trial of 162 people with early Parkinson's disease who did not yet require dopamine medications, such as levodopa or dopamine agonists. For one year, half of the participants were treated with a nicotine patch (the highest well-tolerated dose, up to 28 mg/day) and the other half received placebo. Then the treatment or placebo was stopped and participants were followed for another eight weeks. Researchers calculated participants' total UPDRS scores (measures of memory/thinking, behavior and mood; ability to perform daily activities; and motor symptoms) at the beginning of the study, at 52 weeks and at 60 weeks.
MJFF: What did you find?
KK: The UPDRS scores in the nicotine patch group were slightly worse than, although not significantly different from, the placebo group. Based on this, we can say that nicotine patches at this dosage did not favorably influence the rate of Parkinson's clinical progression.
MJFF: What do these results mean for people with Parkinson's?
KK: Many people have wondered whether nicotine could improve the course of their Parkinson's. Based on these results, there is no evidence for the use of nicotine in PD to slow clinical progression. If you smoke, consider quitting. (Using a nicotine patch for a short period to stop smoking is likely to offer long-term benefits that would outweigh any short-term side effects, but always discuss with your personal physician.) Smoking is not good for your general health, and that means it's not good for your brain or your Parkinson's.
MJFF: Any other comments on this trial?
KK: This was a well-designed study that provides a clear and convincing answer to a long-standing question. Nicotine patches are an example of a repurposed therapy (a drug approved for one condition that is investigated for potential benefit in Parkinson's) and often there isn't much industry interest in studying these therapies. MJFF support made this trial, which involved an international collaboration, possible.
Nicotine patches at this dosage did not show benefit and do not appear to require further investigation. Fortunately, there are several other avenues for potentially slowing Parkinson's progression (alpha-synuclein, genetic targets and other repurposed drugs, for example) under active study.
Learn more about clinical trials through our Trial Participant Pack.