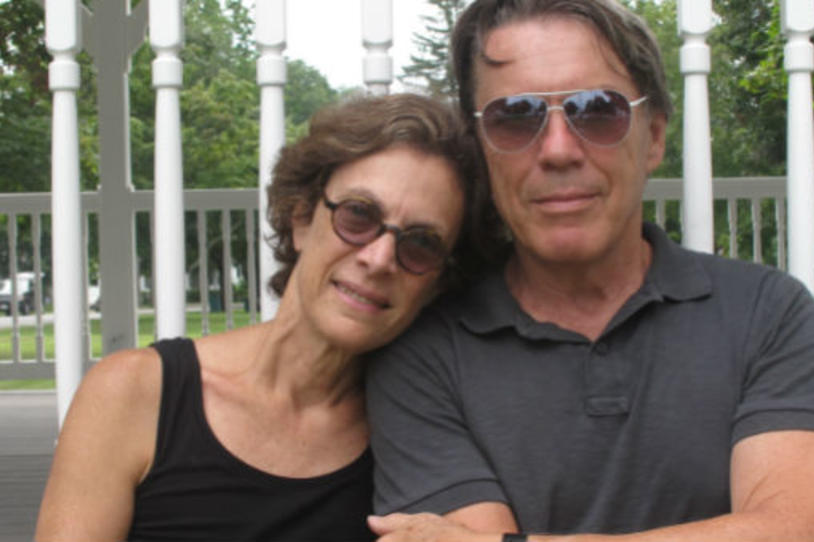 Three years into his Parkinson's disease, after a diagnosis in the summer of 2009, Richard Stepler's motor symptoms were stealing his quality of life.
"The problem with the meds is that when they're off, they're really off, and that can be quite abrupt and without any warning," Richard says. "I'd freeze in doorways, turnstiles in the subway. Revolving doors were adventures."
His physician talked to him about deep brain stimulation (DBS). In DBS a surgeon implants a thin electrode into the brain, targeting motor circuits that are not functioning properly. Small electrical pulses from a device similar to a cardiac pacemaker block the signals that cause some Parkinson's motor symptoms. While DBS is not suitable for all patients, for those who are good candidates, the procedure can significantly improve quality of life.
Watch our Webinar on DBS and other surgical interventions.
After talking with his doctor, Richard — who is 68 and lives in New York City — did his homework. He watched Internet videos of the procedure and spoke to nearly a dozen people who had undergone the surgery.
"They all said, 'It's no picnic, but it's definitely worth doing.' No one regretted doing it," he says.
In September 2013 Richard underwent the DBS surgery, during which he was asleep and remembers nothing. He also notes that his surgeon did not shave his head, which he appreciated when he posed for family pictures at his son's wedding.
The physical benefits have been great, too; Richard says his limitations are almost nil after having DBS. "I never even think about the problems I had before — walking through a restaurant, falling or freezing," he says.
The Michael J. Fox Foundation supports research to improve on the current standard DBS procedure, so the experience is smoother for those who can have it now and can become an option for a greater percentage of Parkinson's patients. In addition, the Foundation recently invited researchers to apply for funding to optimize neuromodulation therapies like DBS. Stay tuned to learn about promising projects we're supporting through that program later this year.