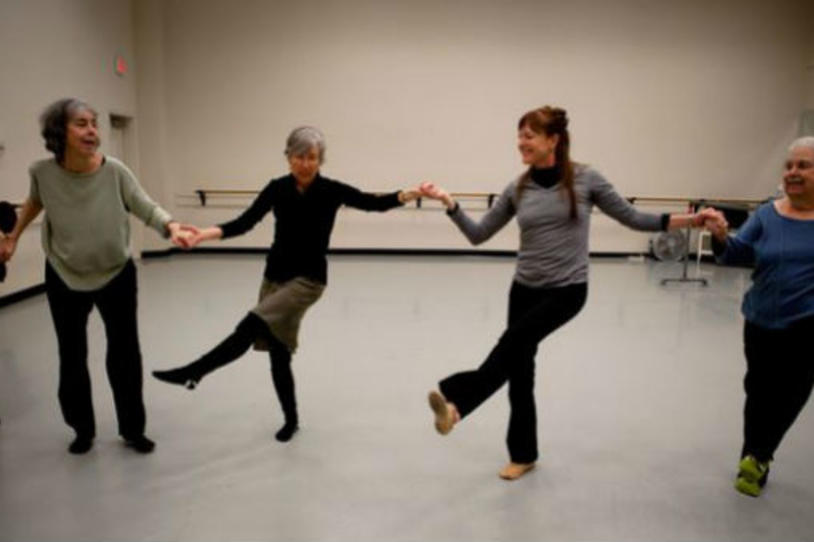 National Public Radio's "All Things Considered" recently visited a Dance for PD class in Silver Spring, Maryland and discussed brain and body rhythms.
Jon Hamilton reports:
After class, some students talk about the role that rhythm plays in their disease. "My doctor says he can tell a Parkinson's tremor from any other kind," says Anne Davis, a retired teacher who's had the disease for more than 15 years. That's because the tremors of Parkinson's have their own distinctive rhythm, Davis says ...
Many Parkinson's patients also experience something called freezing — a temporary inability to initiate a movement like taking a step. "You're trying to go forward or sideways or whatever and your feet won't move," says Phyllis Richman, another student in the dance class and a former food critic for the Washington Post. "So then you fall," Davis adds.
But musical rhythms have a remarkable ability to help Parkinson's patients unfreeze, dance teacher Lucy Bowen McCauley says. "Two times I've had people really have trouble walking down the hall to get to the class," she says. The solution: "We hum a tune. One time I did a march and one time I did a waltz. And we got in sync with the rhythm and they were able to get their feet to match."
Of course, dance doesn't halt the brain damage caused by Parkinson's. But McCauley's students say the rhythms of dance give them a respite from the abnormal brain rhythms of Parkinson's. "I come here because this is where I get joy," Davis says.
Listen to the full piece on the NPR site.
Read more about dance and Parkinson's disease.