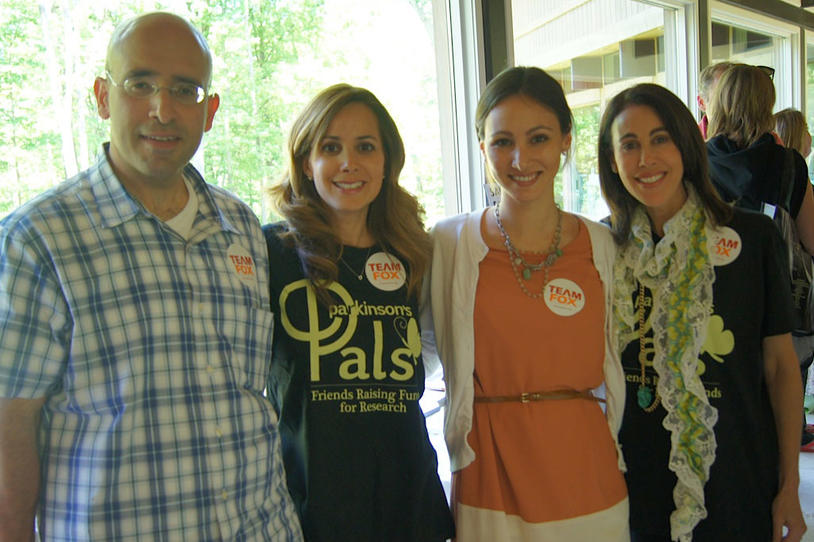 Parkinson's Pals hosted their 2nd Pamper Yourself for Parkinson's event on May 21st at a private house in Moreland Hills, OH. The event allows supporters to book spa appointments like facials, massages and make-up tutorials all donated by local businesses. Local merchants were also on hand selling their products like homemade soaps, candles and clothing. We caught up with Parkinson's Pals and here's what they had to say.
TF: This was your 2nd Pamper Yourself for Parkinson's, how did the event change or grow from last year?
Pamper: We began planning our event last year with a basic idea of having service providers donate their time and raising money by booking appointments and donating the money from these appointments. Almost everything for the event was donated since we were not able to use the money donated to cover any expenses. If supplies were needed, committee members would pay for these. As we got closer to the event, we added a raffle and vendors. Having no idea of what we would raise, we were thrilled when we raised almost $30,000.
TF: Tell us about Parkinson's Pals your 501c3 and committee and how it got started.
Pamper: Going into our 2nd annual Pamper Yourself for Parkinson's, we knew the only way to grow our event would be to form Parkinson's Pals. While this was definitely the right direction to go, it also created much more work on our part as well as expenses. The filing cost $850. Fortunately, we had a lawyer and an accountant who donated their time. We approached our committee and family asking them to become "founders" of Parkinson's Pals. Being a founder required a $250 annual commitment that would cover the expenses that we would incur including insurance (D&O and Special Event), filing fees and office supplies. We raised close to $5,000. By forming Parkinson's Pals, we were now able to provide our in-kind donors with tax receipts. We were also able to solicit corporate sponsors. We raised $20,000 in corporate sponsorships alone.
TF:What was the most difficult thing about putting this event together?
Pamper: The most challenging part of this year came with forming our 501(c)3. Last year, we simply collected the donations and forwarded them to Team Fox. Team Fox provided each donor with a tax receipt. With the forming of our 501(c)3, this responsibility became ours.
TF: What was your favorite part about the event?
Pamper: Our favorite part of this event is the support we receive from friends and family. We are constantly humbled by how generous our community is. Money is still coming in, our donations currently total over $58,000. Our expenses (including filing fees, insurance, and incidentals from our event) total just over $4,500.