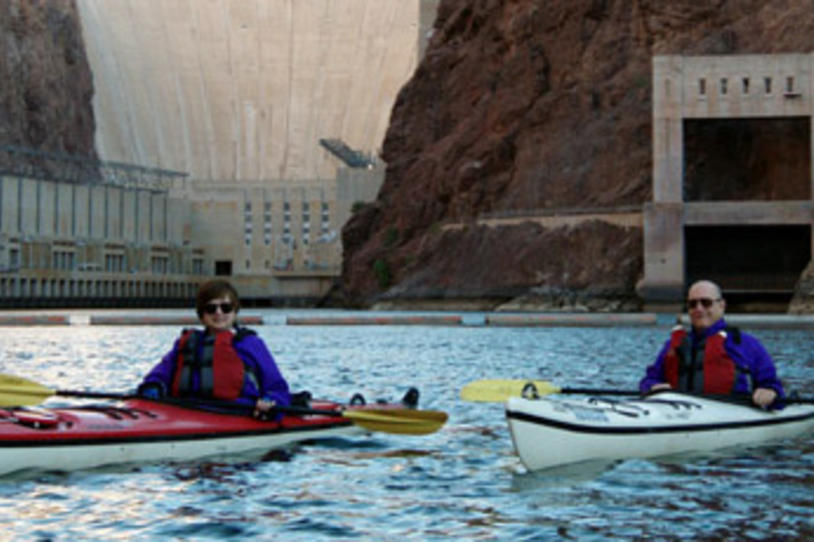 In the Fox Light: An ongoing series on FoxFeed, in which we highlight someone who inspires us on their path toward a cure.
Bill Burton, of New Britain, Connecticut, had a frustrating path to his Parkinson's diagnosis. But rather than being discouraged by this experience, he's using it to help others—and to help himself.
Three years ago, Bill noticed a loss of mobility in his little finger. After visiting a hand specialist, he was told he had Cubital Tunnel Syndrome, meaning his ulnar nerve was compressed in his elbow. As his symptoms continued to worsen, he wondered if it might be something else; he suspected Parkinson's. But his neurologist didn't agree. Bill eventually had surgery in an effort to correct this. In a follow-up visit with the surgeon, he detected signs of Parkinson's and suggested Bill go to the Institute for Neurological Disorders (IND) in New Haven for another opinion.
In January 2012, he went to IND, where he underwent a DATscan, an imaging tool that scans the level of dopamine in the brain. At 59, Bill finally received an answer to his question: He had Parkinson's disease. And he also found a new opportunity.
A loyal blood donor for much of his life, several years ago the Red Cross asked Bill if he was willing to donate his platelets (he had an unusually high count). "If I can help out, of course I'd say yes," he explains. Since then, he's been donating platelets every two weeks. So when the doctor who diagnosed his PD asked if he might be willing to participate in clinical research, and the Parkinson's Progression Markers Initiative (PPMI) in particular, Bill's immediate answer was 'yes.'
"It was a no-brainer," he says. While PPMI, The Michael J. Fox Foundation's landmark biomarkers study, is more of a commitment than donating blood or platelets, he views it no differently. Not only is he helping other Parkinson's patients through his participation in the study, he's making an impact on his own future. "I know this research will find something, and hopefully in my lifetime," he says. "I'm grateful that I can be proactive."
PPMI is also helping him—and his family. The study has made it easier to cope with his diagnosis, and provided him with a better understanding of the disease. He and his wife are reassured by the knowledge that the best people are caring for him. He recently attended a PPMI retention event in New Haven. As he is still relatively new to Parkinson's, he appreciated meeting other people at similar stages of the disease.
Eager to learn more about the Foundation sponsoring the study, Bill looked to MJFF's Web site. While he was aware of The Michael J. Fox Foundation, prior to PPMI he hadn't realized how much research was enabling. He completed a profile on Fox Trial Finder, to see if other trials might be a good fit for him. His wife has also registered, in the hope that she can help as a control volunteer.
In addition to PPMI, Bill has already connected with and completed two studies through Fox Trial Finder, which he's found easy to navigate. He contacted a trial team at Columbia University about their study of learning, memory and decision-making in Parkinson's disease. With a full-time job as a printer, he could only travel to New York on a Saturday. But the team happily accommodated his schedule. In this one-day study, he completed various tasks on a computer, which Bill says was a lot of fun.
He also learned about the 23andMe Parkinson's Research Community through Fox Trial Finder. He completed their free spit test to receive his complete genetic profile. While some may worry what they learn through genetic testing, Bill had the opposite reaction. Always interested in science, he was curious to gain more knowledge—about himself and his Parkinson's. Across his clinical research experiences thus far, he has found this aspect especially fulfilling.
Bill regularly logs in to Fox Trial Finder to find more opportunities to do his part. "I look forward to participating in research as much as I can, and for as long as I can," he says.
If you have PD, you are entitled to a free lifetime membership to 23andMe, and will receive detailed, personalized reports indefinitely through the 23andMe Personal Genome Service™. You can also share your experiences directly with others in the online community.
Along with genetic testing, learn what other clinical trials for which you might be eligible by creating a profile at Fox Trial Finder, the Foundation's clinical trial matching tool. And if you know your genetic status, be sure to answer the question about genetic testing.
Read more "In the Fox Light" profiles.